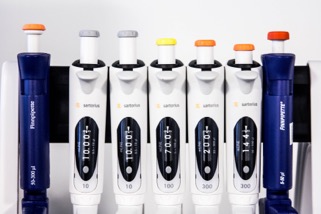 There is a ton of potential in circular RNA (circRNA) for both diagnostic and therapeutic applications.  While previously thought to be a spurious result of aberrant splicing, the biogenesis of circRNAs has recently been found to be highly conserved and actively regulated.  Moreover, circRNAs  have been shown to be instrumental in several biological processes and to influence the pathology of diseases from Parkinson's Disease to Cancer.  Perhaps the most exciting characteristics of circRNAs are their resistance to exonuclease degradation and their presence in the bloodstream, making them ideal candidates as translatable biomarkers for the diagnosis and monitoring of a variety of diseases.      
An intriguing example of this was published this week by Guarnerio et. al. in Cell.  As the chromosomal translocations that cause fusion proteins share some of the genomic features that lead to circRNAs, the researchers hypothesized that these translocations could also lead to circularized fusion protein transcripts, or "f-circRNAs."  T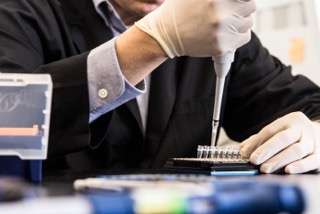 he investigators used a variety of molecular biology techniques to confirm the presence of f-circRNAs in patient samples for  several prominent cancer-associated fusions such as PML-RAR, MLL-AF9, and EML4-ALK.  The authors then went on to show that f-circRNAs could induce cellular transformation in non-cancerous cell lines and that co-expression of f-circRNAs with the linear fusion protein counterpart induced leukemia in a mouse model of AML more intensely than either of the two molecules alone.  Next, the investigators found that the presence of f-circRNA MLL-AF9 conferred resistance to Arsenic trioxide (ATO), an approved standard-of-care drug for the treatment for leukemia.  Finally, knockdown of f-circ-M9 in human leukemia cells resulted in  increased  apoptosis, suggesting that targeting f-circRNAs could be a successful therapeutic strategy.
These ground-breaking results further highlight that circRNAs are a prominent and relevant biomarker with potential diagnostic and therapeutic implications.  More broadly, the work highlights the interplay between DNA translocations, coding RNA and non-coding RNA and how each of these molecules works in concert with one another to ultimately lead to cellular transformation.  Restricting one's search for biomarkers or new drug targets to one class of molecules runs the risk of not seeing the full picture.  However, a more holistic view of biomarker discovery enables one to elucidate robust and complementary biomarkers to effectively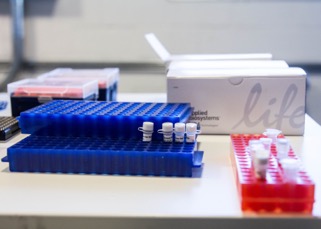 segment patient populations or discover relevant drug targets.
I'm proud to say that, at Cofactor, we are leading the charge in circRNA biomarker discovery.  Our proprietary circRNA discovery platform combines novel molecular biology and bioinformatics techniques to enable us to discover disease relevant circRNAs with over 100x the sensitivity of other technologies on the market.  Furthermore, our years of collective experience in RNA sequencing and transcriptomics allow us to put these discoveries into context to develop robust and relevant disease biomarkers that can be rapidly translated into the clinic.  We are actively applying these technologies for our own internal biomarker discovery efforts as well as in partnerships with other therapeutic companies.  We are excited to see what the future holds – stay tuned!