RESULTS YOU CAN ACT ON.
Cofactor ImmunoPrism® delivers improved tumor marker analysis and biological insights for immune-oncology using machine-learning based expression models.
By building our immune Health Expression Models from the ground up, we've created a new way of looking at biology — with greater resolution and depth than isolated, single-analyte markers. These multidimensional, gene expression models are pathway agnostic and rely on the dynamic nature of RNA to define what makes a patient, cell type, or disease unique.
Most assays stop at the delivery of data or even at an individual immune profile. Our ImmunoPrism® assay provides actionable, multidimensional biomarkers that can predict responses to drug therapy and help you make critical clinical decisions for drug development and patient selection.
Data from each patient cohort is analyzed using our proprietary database of Health Expression Models to provide an individual report summarizing the immune profile of each patient. Comparative studies show that our multidimensional models deliver high sensitivity, specificity, and accuracy over single-analyte approaches.
When working with patient cohorts from retrospective studies with clinical outcomes, these individual immune profiles are leveraged using Cofactor's Predictive Immune Modeling platform. They help identify the most powerful combination of analytes to generate a multidimensional biomarker.  The predictive accuracy of this multidimensional biomarker is presented in the Biomarker Report, which includes statistics, selection thresholds, and more. This report enables you to decide what's next: Should you add more data to increase the predictive power of your multidimensional model? Or, move forward to a prospective study and leverage the increased predictive accuracy you've achieved.
GO BEYOND SINGLE-ANALYTES AND INDIVIDUAL IMMUNE PROFILES
Leverage Predictive Immune Modeling to make informed clinical trial and treatment decisions.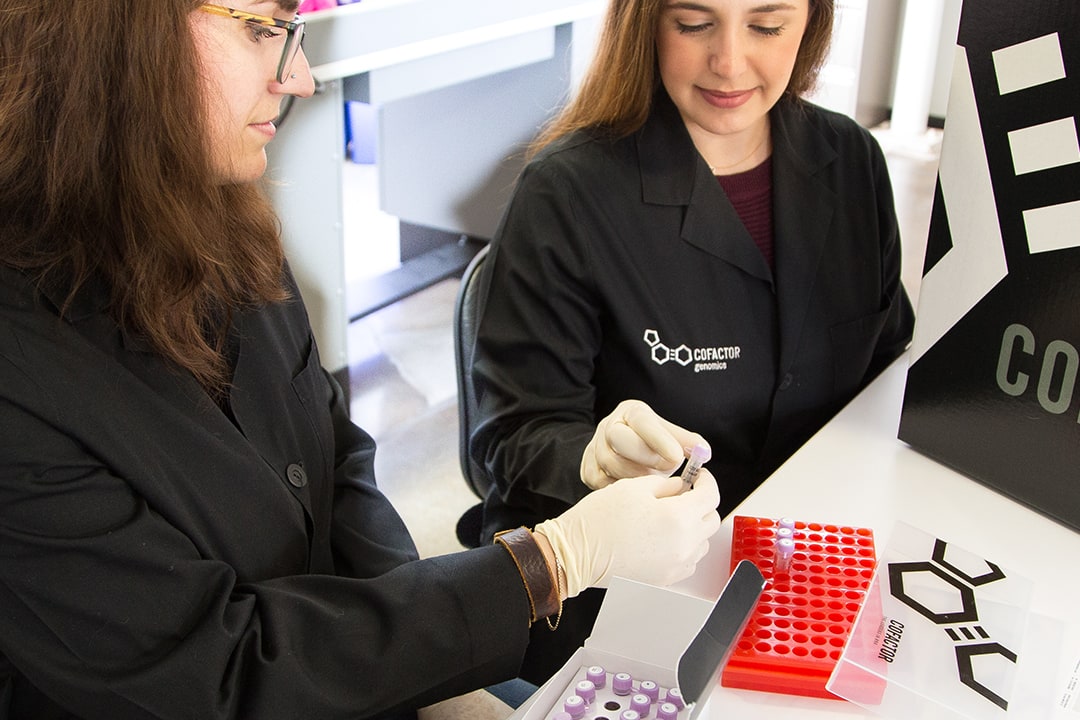 ImmunoPrism Assay
Submit patient materials directly to our scientific experts and gain access to our CAP/CLIA laboratories. We'll deliver an ImmunoPrism® report that provides insights into the complex dynamic between the tumor and the immune system. You'll receive the predictive biomarkers you need to propose more accurate tumor-infiltrating lymphocytes (TILs) biomarkers for immune-oncology drugs that can make a bigger difference.
Combine our technology and technical experts with your samples to support your translational study.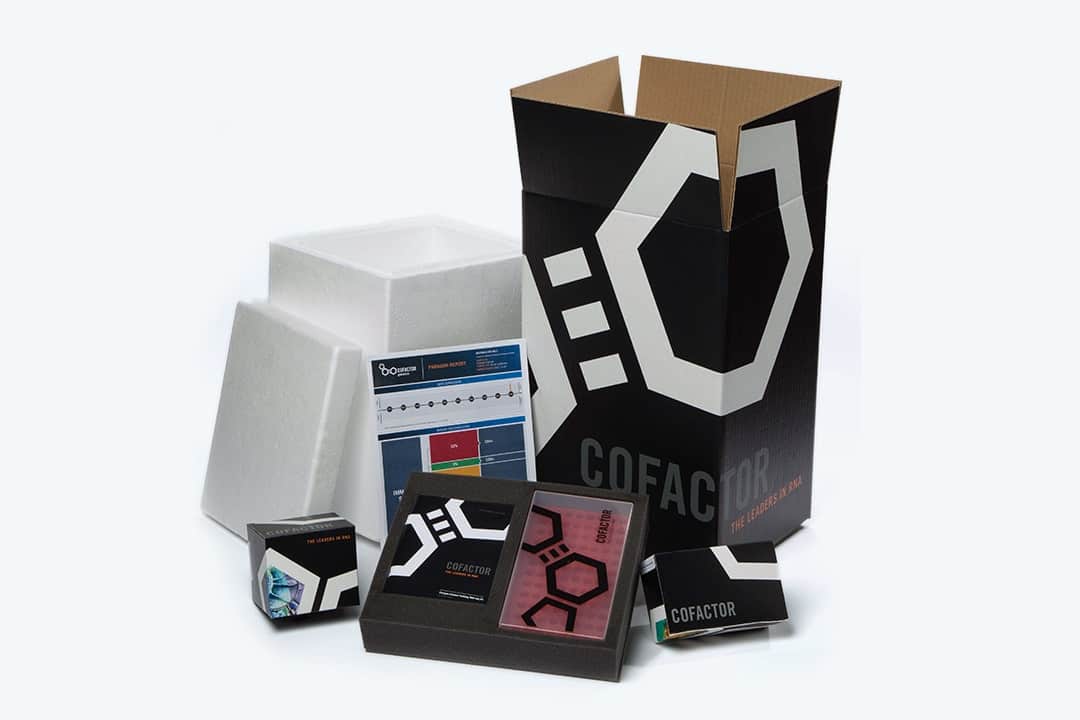 ImmunoPrism Kit
Receive the ImmunoPrism® kit and use your own sequencing resources to gain access to the same technology utilized in our laboratories to derive your patients' immune scores and discover multidimensional biomarkers. You'll receive detailed insights in a fully-analyzed and easy-to-interpret report that eliminates the need for further bioinformatic or statistical analysis.
You can also choose to add on our user-friendly Extraction Kit optimized to provide the highest quality and quantity of total RNA from FFPE tissues for input into the ImmunoPrism® assay.
"Our database of Health Expression Models are capturing the complexity of disease and providing insights beyond what was previously possible in the tumor microenvironment."
– Dr. Jarret Glasscock, CEO
HIGHLIGHTS
Unique multidimensional biomarker analysis delivers most predictive markers in defined sample cohort (responders/non-responders, pre/post-treatment, stage, etc).

Accepts RNA from all solid tumor types with inputs as low as 20 ng.
Delivers quantitative immune cell characterization – enabling intra and inter sample comparisons.
Enables high-throughput analysis of TILs and escape genes from FFPE.
INPUT
Only 20 ng of RNA input required.
As few as two FFPE sections required.
Accepts all solid tumor tissues including fresh, frozen, FFPE or previously extracted RNA.

IMMUNOPRISM BIOMARKER REPORT HIGHLIGHTS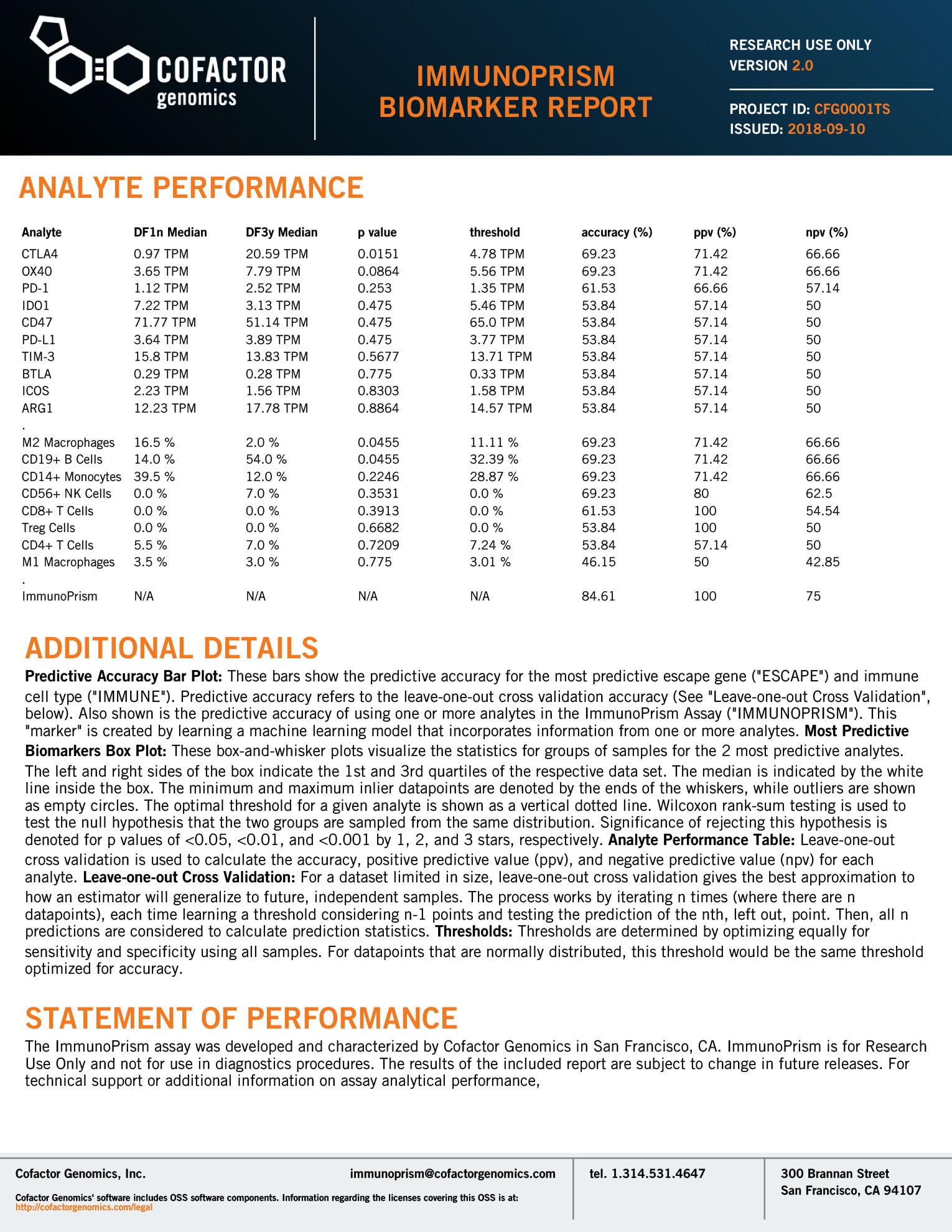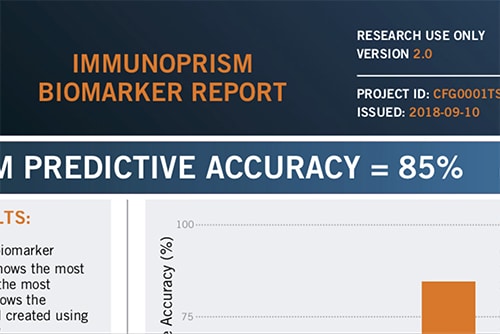 IMMUNOPRISM PREDICTIVE ACCURACY
The predictive accuracy of your multidimensional biomarker is reported here. By comparing two groups of patients such as responders vs non-responders, this multidimensional biomarker can be used to predict outcomes of future samples.
PREDICTIVE ACCURACY
The superior predictive performance of your multidimensional biomarker is compared against the top single analyte escape gene and immune cell markers. This provides a benchmark against the state-of-the art for single-analytes.
SUGGESTED SELECTION THRESHOLD
The suggested selection threshold for predicting future samples is depicted as a dotted line.
MOST PREDICTIVE BIOMARKERS
The most predictive of the escape genes and immune cell models are explored here. Box-and-whisker plots show the distribution of samples in each of the two groups, suggested selection thresholds, and p-value significance.
ANALYTE PERFORMANCE
For all escape genes and immune cell type models included in ImmunoPrism®, as well as your multidimensional biomarker is covered in depth on the 2nd page. We show the medians and significance of each group, as well as the threshold, accuracy, ppv, and npv for each analyte.
Discovering biomarkers for patient selection is integral to trial success, and fulfilling the promise of precision medicine. We've invested in optimizing workflows and building databases so you don't have to. Receive a full biomarker analysis with quantitative characterization including statistics and multidimensional data that's both cost-effective and time-sensitive.
We've got your most challenging patient samples covered, including all solid tumor types with inputs as low as 20 ng. Receive timely, reliable and precise data from scientists who are always on the verge of innovation. And get hands-on support from a team that's focused on your needs.
Predictive Immune Modeling paired with our database of Health Expression Models enables higher specificity of difficult-to-analyze cell types. So we can deliver more accurate, sensitive and actionable multidimensional biomarker results.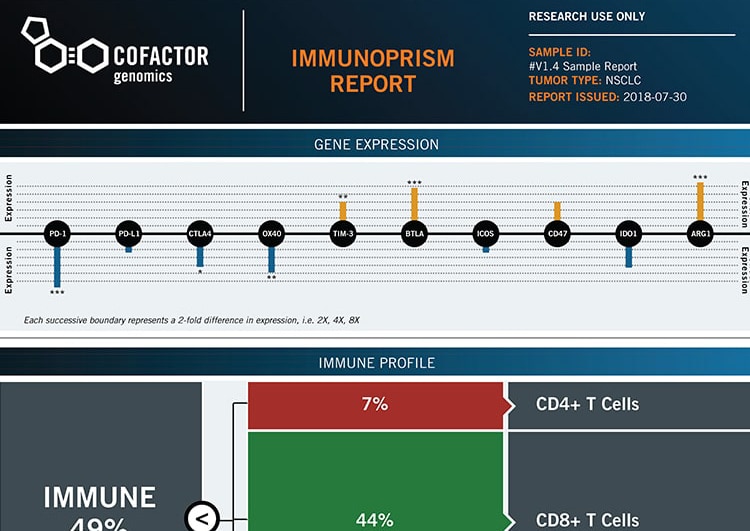 ImmunoPrism Assay Report
---
Our ImmunoPrism® assay reports on the most impactful immune modulatory molecules demonstrated to have implications in drug discovery, biomarker development, and immunotherapy efficacy monitoring.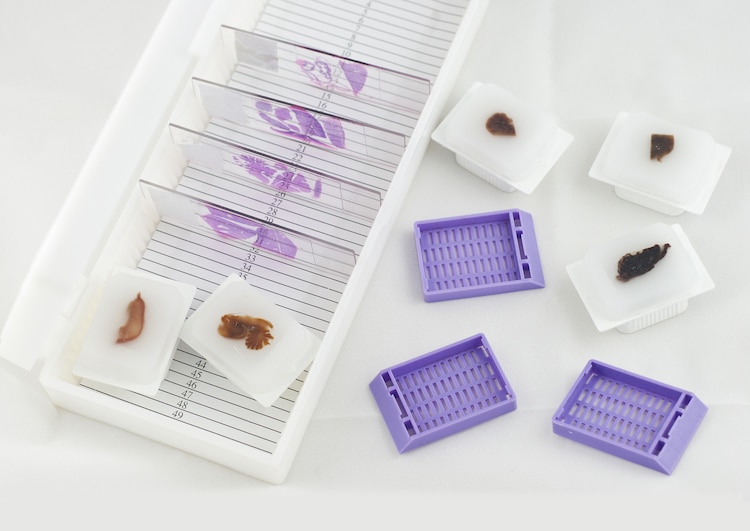 Featured Health Expression Models
---
Immune Cells: CD4+ T cells, CD8+ T cells, CD19+ B cells, CD14+ Monocytes, CD56+ NK cells, M1 Macrophages, M2 Macrophages, Treg cells
Escape Genes: PD-1, PD-L1, CTLA4, OX40, TIM-3, BTLA, ICOS, CD47, IDO1, ARG1
Don't see your gene or immune marker of interest?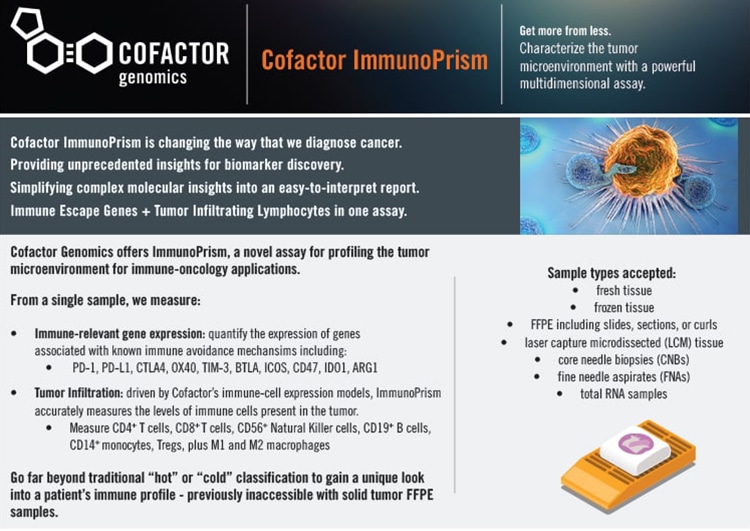 ImmunoPrism Data Sheet
---
Download the Data Sheet with validation data and applications.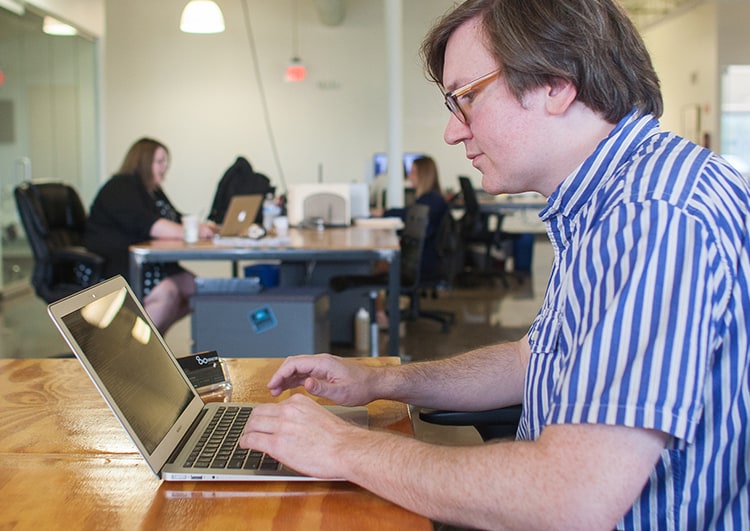 Access to Prism Portal
---
Ready to upload your data for analysis?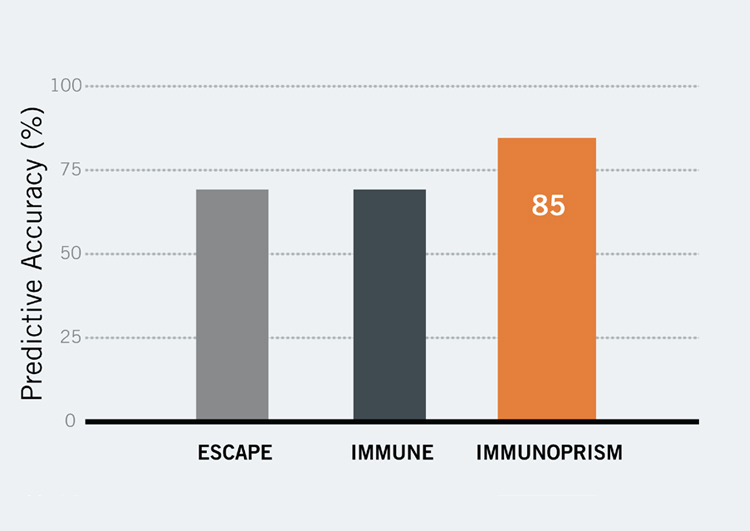 Find Robust Biomarkers
---
Discover Multidimensional Biomakers with powerful predictive accuracy.
| Product Name | Catalog Number | Description | List Price |
| --- | --- | --- | --- |
| ImmunoPrism® Assay – RUO | CFGDX-301 | Cofactor ImmunoPrism® Assay – Research Use Only | $1,900 |
| ImmunoPrism® Assay – CAP | CFGDX-302 | Cofactor ImmunoPrism® Assay – Clinically-validated | $2,920 |
| ImmunoPrism® Kit – 8 reaction | CFGK-301 | Cofactor ImmunoPrism® Immune Profiling Kit – 8 reactions | $4,792 |
| ImmunoPrism® Kit – 24 reaction | CFGK-302 | Cofactor ImmunoPrism® Immune Profiling Kit – 24 reactions | $13,176 |
| Prism Extraction Kit | CFGK-401 | Cofactor Prism FFPE Extraction Kit – 24 samples | $250 |
The ImmunoPrism® assay was developed and characterized by Cofactor Genomics in San Francisco, CA.  ImmunoPrism®  reagents are for Research Use Only and not for use in diagnostics procedures.  The results of the included report are generated by a specific ImmunoPrism®  Version and are subject to change in future releases.  Gene expression levels of escape genes are calculated for the sample in comparison to mean expression across various cancers.  Immune profiling in ImmunoPrism®  has been shown to significantly correlate with flow cytometry measurements for PBMC samples across 5 different immune cell types.  In addition, ImmunoPrism®  immune profiling has also shown to be consistent across fresh-frozen and formalin-fixed samples.  Furthermore, ImmunoPrism®  immune profiling has been validated in dissociated tumor cells.  For technical support or additional information on assay performance or validation, please contact: [email protected].
Cofactor's ImmunoPrism®  Assay is offered both for Research Use Only (not to be used as a diagnostic assay) and as a CAP-validated assay.  Please contact us to discuss which option is right for your application.