If you start challenging the norms or generally accepted way to do things, then your team starts thinking in innovative and creative ways. It opens their minds.
Cofactor is at its third location, a 10,000 sq ft. facility that we had the ability to design from the bottom up. This allowed us to put into practice all of the lessons we learned over the years (and facilities) about what worked well for our team and what held our team back.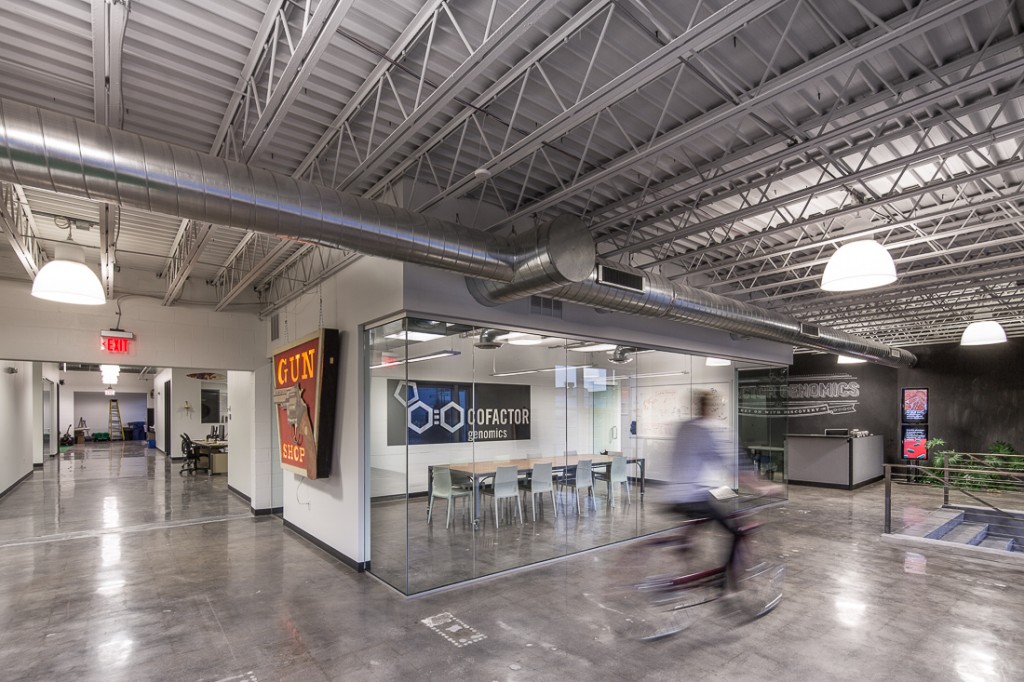 We Added Natural Light
Here's the problem: ½ of our team (including myself) are software developers that spent too many years in dark dungeons developing our tools. There is something that sucks the life of you in the winter when you come into work and it is dark, you work in the dark all day, and then you leave and it is dark.
When I started Cofactor, I really didn't want to work in a dungeon again. I wanted to make a lab that had natural light.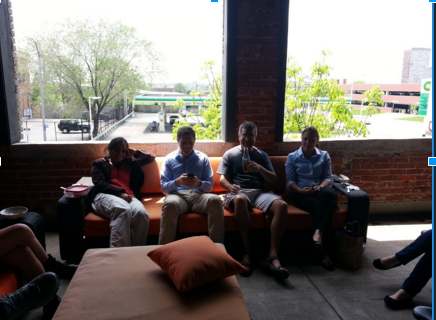 In our second location on Olive, I chose a space with a large balcony that opened from the lab. That became a gathering spot for the team to not only spend time, but to also work out problems and figure out what would become the foundation of our analysis and lab operations. I noticed that my team naturally gathered to particular locations, seeking out and responding to natural light. In the construction of our Headquarters (our third and current location), we wanted to bring as much natural light as possible into the building.
We took an old warehouse, and instead of adding walls, we added glass. Instead of separating the lab, we opened its view into the office space. We built our building around the idea that we wanted our lab to be as open as possible. I knew that If I wanted to create a team that was going to question rules and norms, then I needed to give them a space that also did not adhere to rigid rules.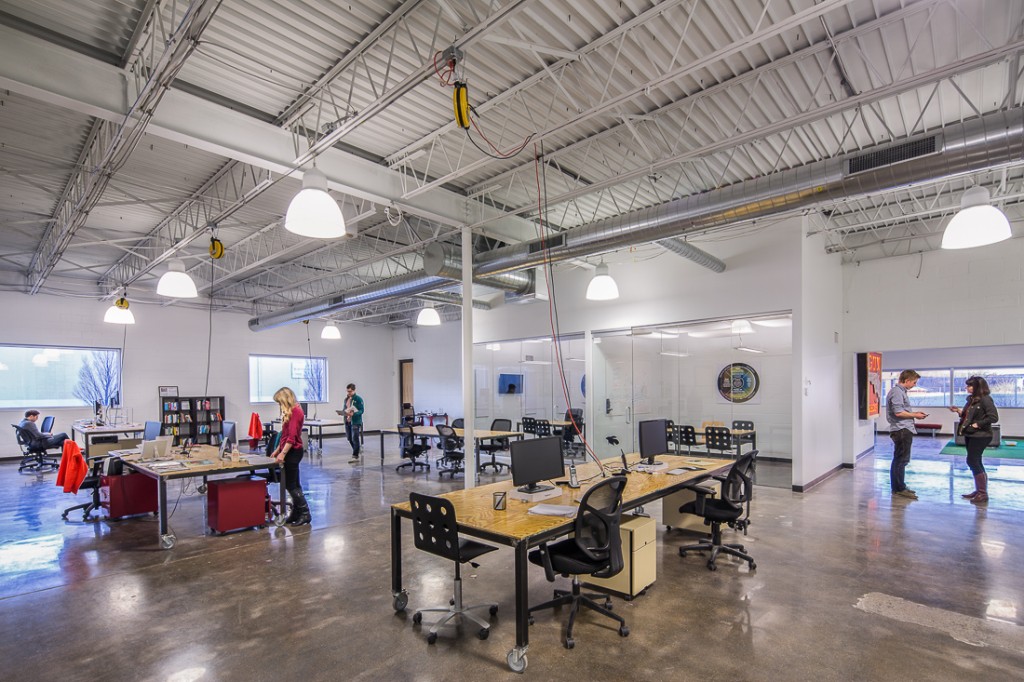 We Added Lots of Open Space with Breakout Areas
Some consider the open work space revolution a fad, however, we saw the detriment of splitting up teams into different rooms. There were many benefits of our second location, but the lab was on a separate floor. I noticed that this physical separation often lead to mental disconnect between the team- that translated to a disconnect in the products. I knew we needed to have shared space, a difficult challenge given the requirements and activities at a company like ours.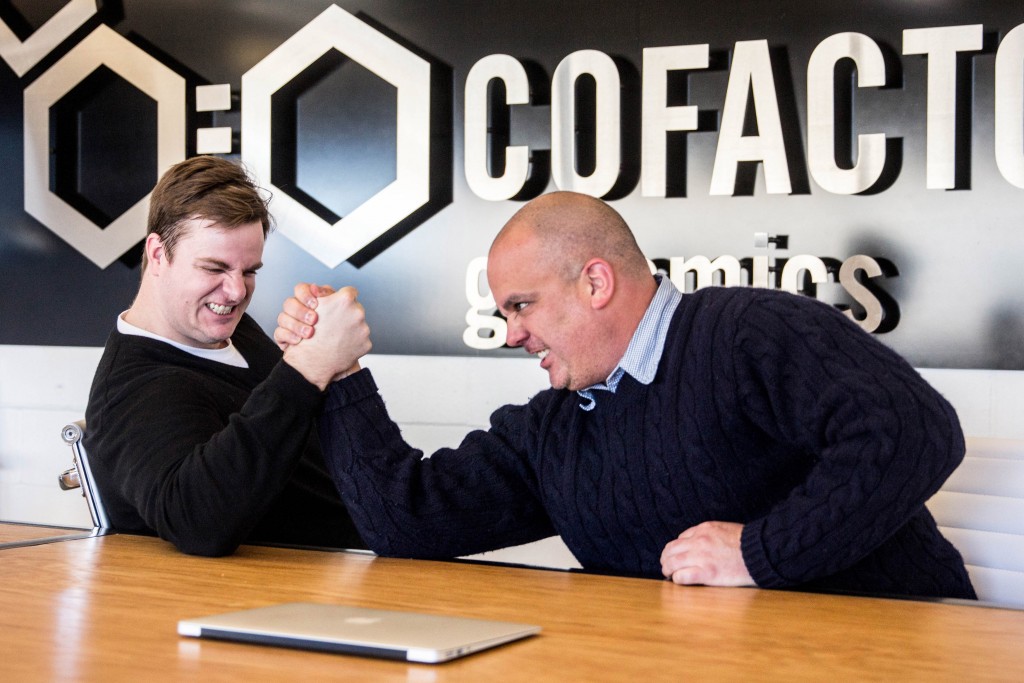 Here is how we strived for balance:
Cofactor HQ has several features that promote our culture of creativity and communication. We worked with Chrissy Hill Rogers and the whole Arcturis team to create an open, light filled, and modular work environment. The power cables hang from the ceiling using auto-shop reels, most of the furniture is movable, and there are no assigned workspaces. Additionally, while keeping the building open, we created as many seating and work areas as possible. Instead of small rooms for phone calls, I purchased former ski gondolas from a resort in Montana (thanks for the inspiration Google UK office).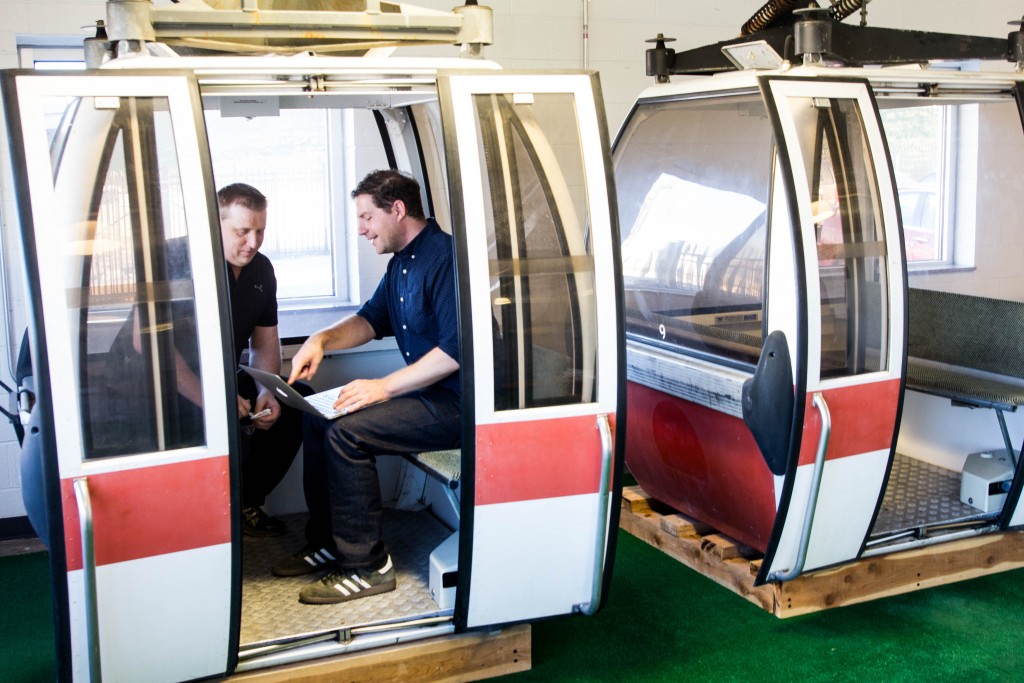 There is an additional advantage to open workspaces. Having my employees from different teams work near each other opens up communication and creates interesting partnerships between teams.  As a result, our employees often prefer person to person communication over email or slack. I wanted to create a space that gave my employees the freedom to work in whatever conditions were best for them.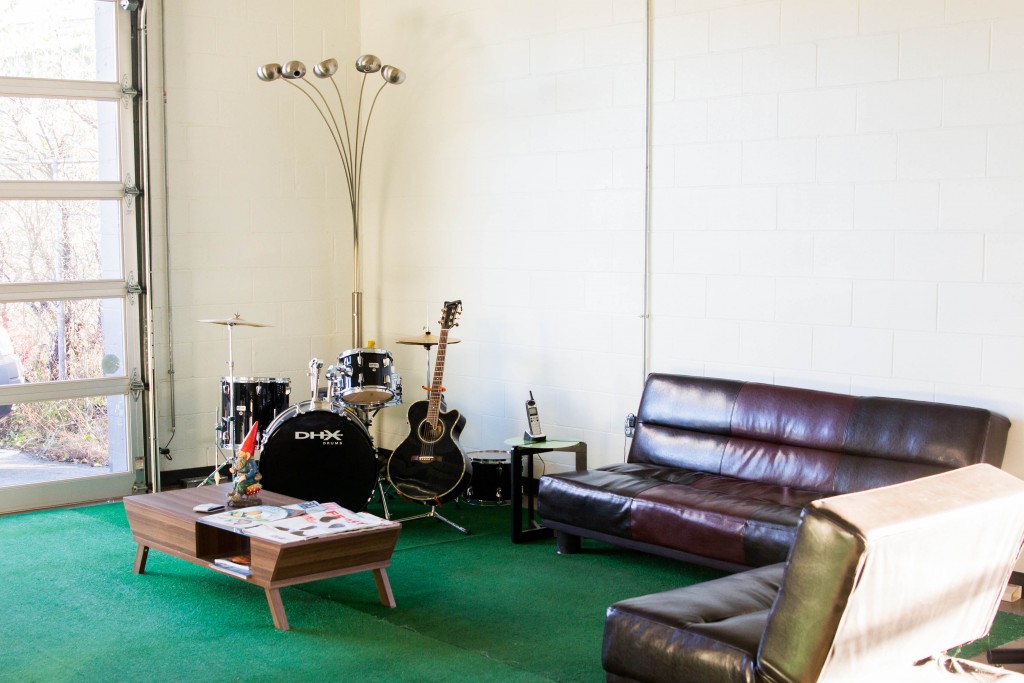 Most of my team are also artists, writers, and musicians. It's not only the work they do inside the building, but also the work they do outside of Cofactor that makes us so successful. I added instruments, open space and places for people to practice. I wanted to create a community of passionate professionals sharing ideas, sharing space, and creating. We are a start up. We work long hours. You still want to have access to sunlight, to the beauty and nature. Even on days when you don't get to physically be outside. It ties into mood and disposition. Naturally, as creative as my team is, they also need outlets for their creativity and a chance to step away from whatever problem they are working on.
Not an inch of our space could have been conceived and built without the creative individuals and supportive groups that include (Chrissy Hill Rogers) Arcturis Architecture, (Robert Goltermann ) DCM Construction, (Dennis Lower & Mike Sullivan) CORTEX, (Michelle Stuckey & Jason Archer) St. Louis Economic Development Partnership, The SBA, and (Andy Warden) Great Southern Bank. It takes a village.