World's Largest Database of RNA Models
Cofactor has invested >$10M over the past decade, to analyze more than two trillion data points from over 10,000 patient samples with machine-learning, to build the largest database of gene expression models.
Health Expression Models:
Capture multiple facets of complex biological systems using RNA
Include models to quantify key immune cells known to play a role in immune-oncology
Have demonstrated improvements in sensitivity and specificity in detecting cells in the tumor microenvironment of solid tumors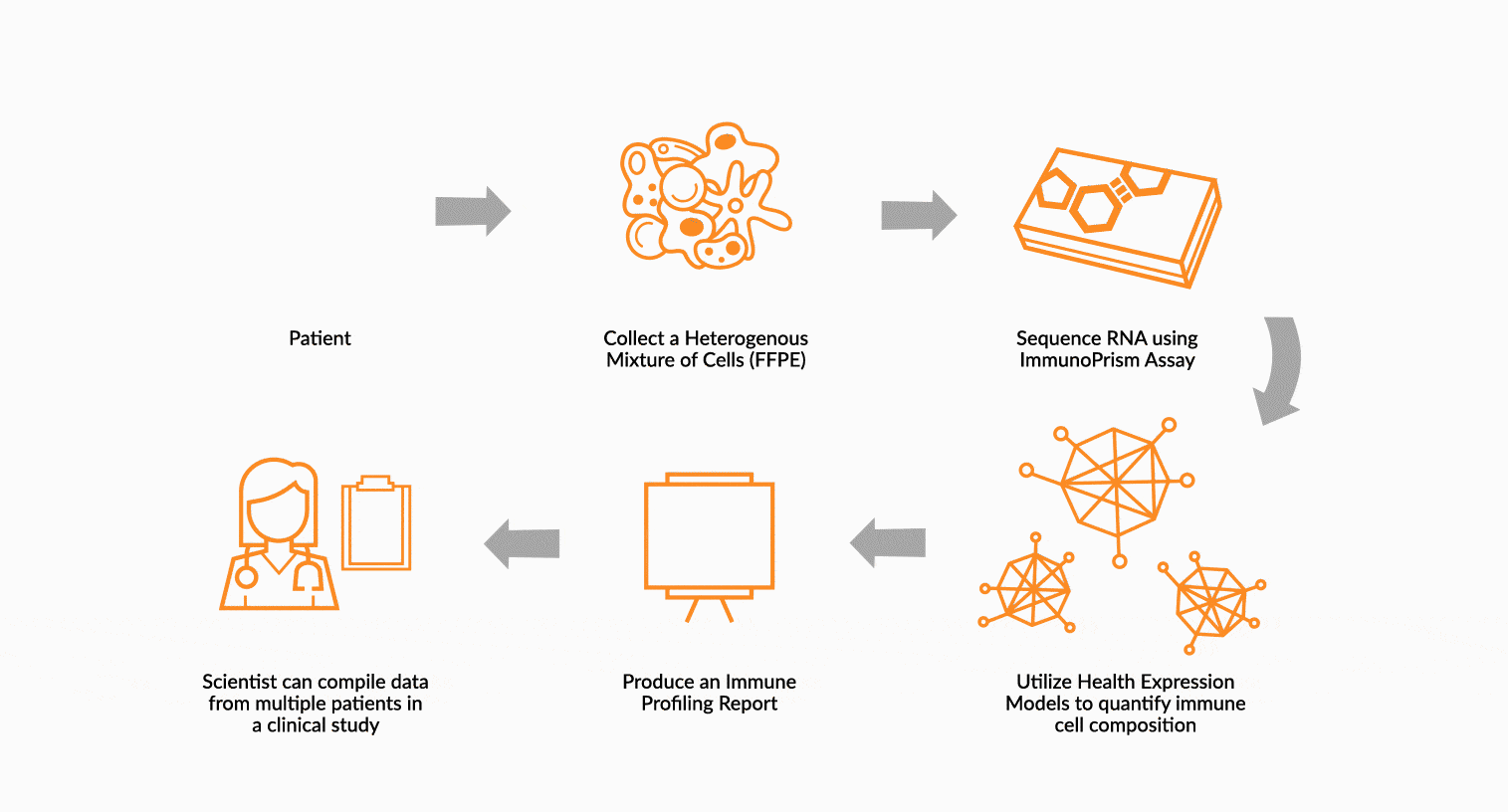 Use ImmunoPrism to immune profile patient
Start Making Big Data Meaningful. With Cofactor's ImmunoPrism® Assay you'll gain powerful insights to inform clinical trial decisions with improved immune profiling and reporting for individual patients.
Build multidimensional biomarker using Predictive Immune Modeling
Single-analyte biomarkers fail to capture the complexity of disease. With Cofactor's technology, patients are stratified based on clinical outcomes, and their immune profiles are combined using machine-learning to generate a multidimensional biomarker with higher predictive accuracy. Our report features important statistics including ppv, npv, and a ROC curve to immediately evaluate the potential of the multidimensional biomarker on future studies.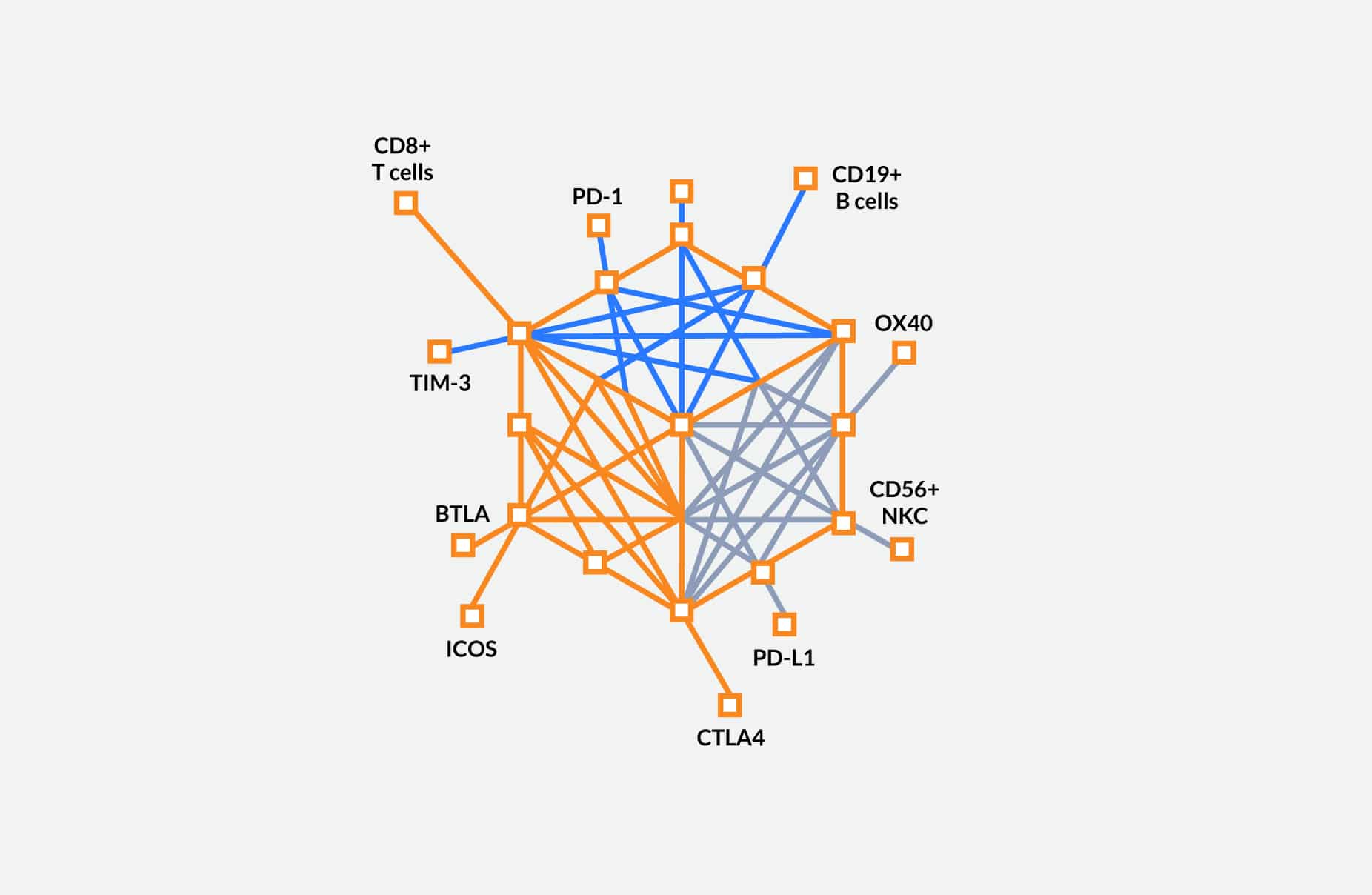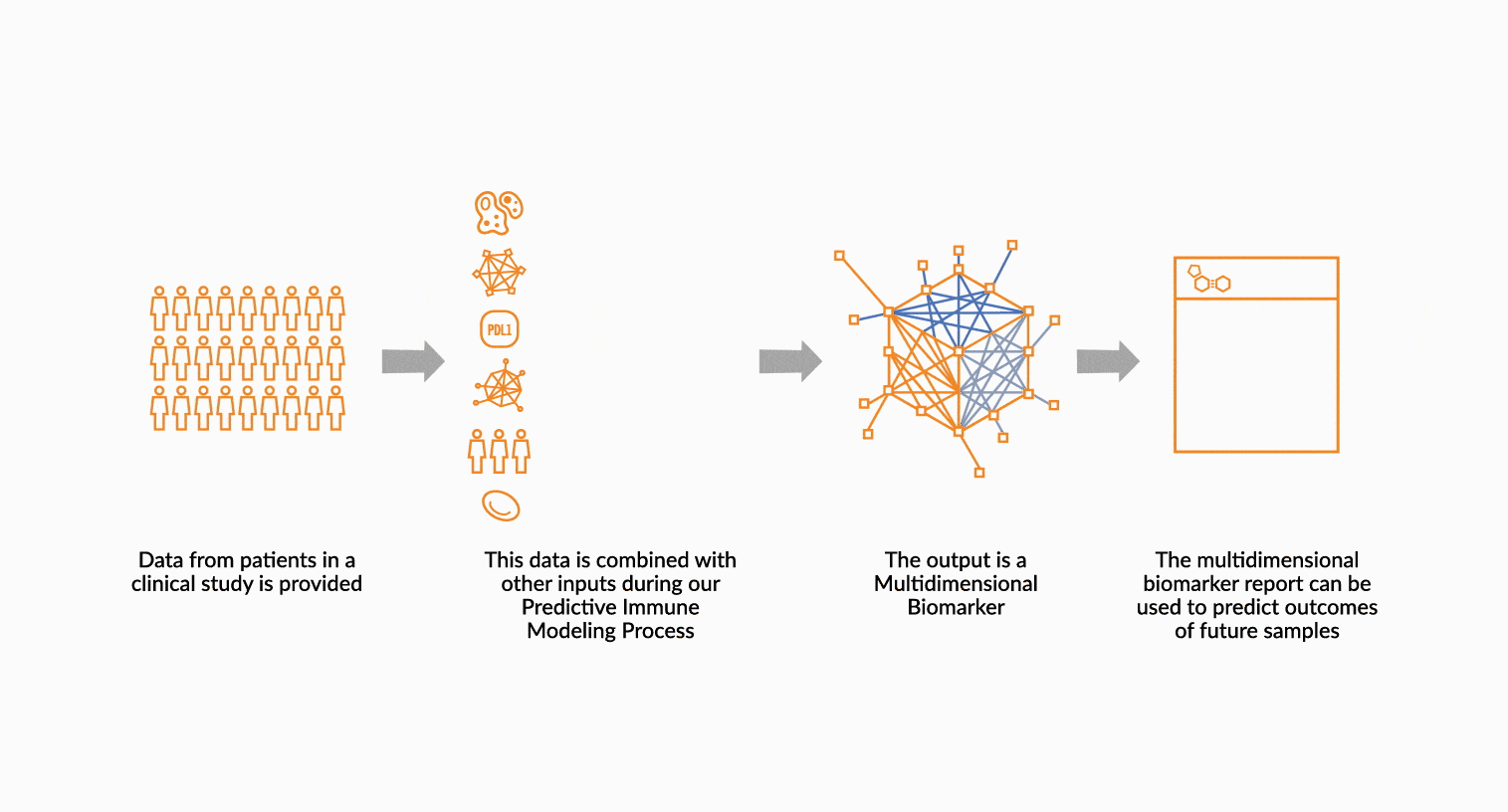 Deploy OncoPrism diagnostic for patient treatment decision
Build Powerful Biomarkers for Potential Diagnostics. With appropriate clinical cohorts from your retrospective study, our platform delivers the most predictive multidimensional biomarker that defines your patient populations.
Cofactor offers products both for Research Use Only (not to be used as a diagnostic assay) and within our CAP-certified laboratory.  Please contact us to discuss which option is right for your application.