The World's Largest Database of Health Expression Models.
We have built models of disease based on data from 10,000 patient samples. To understand the key drivers of disease, we encode the RNA of each patient sample and use machine-learning to identify the most important combination of signals.

Clinically Approved RNA Diagnostics
We have spent years working closely with regulatory agencies in order to meet the stringent requirements necessary to apply our technologies to clinical samples. Our lab is CAP/CLIA certified, allowing us to process clinical samples.
WE REFER TO MULTIDIMENSIONAL RNA MODELS AS HEALTH EXPRESSION MODELS
Health Expression Models represent multiple facets of biology – looking at both the presence or absence of RNA, as well as the dynamic expression levels that can be influenced by the state of the disease, environmental effects, therapy, etc. Cofactor has built Health Expression Models for key immune cell types, as they have shown (individually and as comparative ratios) promise in predictive therapy response. This new way of representing biology can be extended to model cells, patient cohorts, cancer types, and treatments.
WHAT IS PREDICTIVE IMMUNE MODELING?
Predictive Immune Modeling captures the full picture of the immune response at the tumor within the context of clinical data in a robust, multidimensional model. Predictive Immune Modeling can realize the full potential of immunotherapy and precision medicine by providing a multi-faceted representation of a patient's immune response, their response to therapy, and potentially, the overall prognosis of their health outcome.
Cofactor Genomics is the pioneer in the development of a Predictive Immune Modeling platform built to generate multidimensional biomarkers that help clinicians, researchers and pharma teams predict responses to drugs and therapy.
HOW CAN I LEVERAGE PREDICTIVE IMMUNE MODELING?
Your solid tumor tissue is sent to Cofactor for processing, or sequenced by your in-house sequencing facility using the ImmunoPrism® Assay.
Each individual sample is compared to our database of Health Expression Models representing key immune cell types. An ImmunoPrism® Report is generated for each patient sample.
Then, we take things one step further. For patient cohorts with clinical outcomes data, we use our Predictive Immune Modeling platform to generate a multidimensional biomarker.
The platform uses machine-learning to combine clinical outcomes data and Health Expression Models to identify which combination best differentiates these patient groups.
The predictive power of this multidimensional biomarker is reported in the ImmunoPrism® Biomarker Report.
Now that you have your unique Predictive Immune Model, you choose what's next: You can save your model to inform outcomes of future patients, or you can add more data to increase your model's predictive power.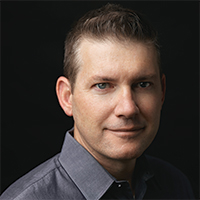 "While others have been looking at DNA, our team has been heavily focused on developing technologies suited for RNA. Specific methods and technologies are required for RNA because of the dynamic nature of the molecules."
– Jon Armstrong, CSO Cofactor
Cofactor offers products both for Research Use Only (not to be used as a diagnostic assay) and within our CAP-certified laboratory.  Please contact us to discuss which option is right for your application.
Learn more about our offerings.