Dr. LaFranzo  will be leading Cofactor's Project Scientist team; the team directly responsible for making sure Cofactor's newly developed CAP/CLIA RNA tests and RNA sequencing services are addressing the needs of our clients.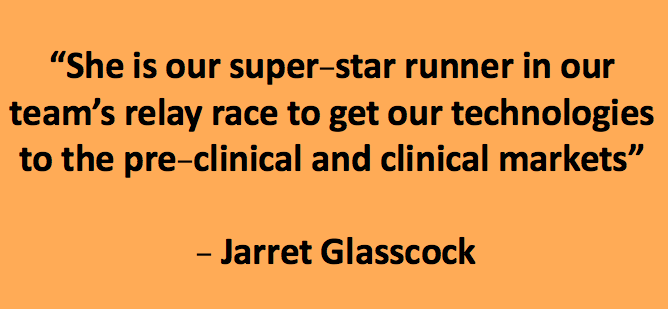 Her leadership comes at an instrumental time in Cofactor's growth as Cofactor releases multiple RNA-based discovery services aimed at the pre-clinical Pharmaceutical research market- as well as the recently announced rollout of RNA-based oncology clinical tests. In addition to providing a key role in sales leadership, Natalie will be critical in making sure that the efforts from our Biomarkers & Diagnostics teams are addressing customers needs.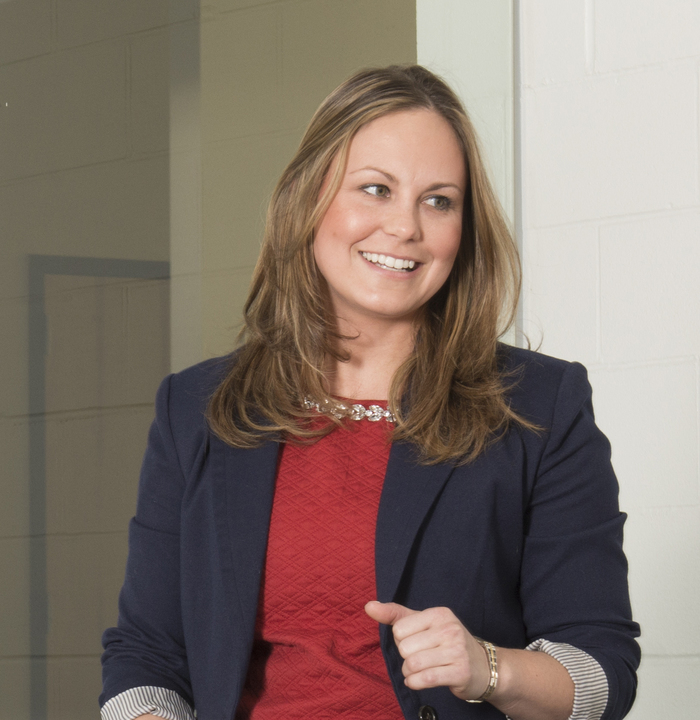 Natalie LaFranzo earned her PhD in Chemistry atWashington University, with an interdisciplinary focus on developing new chemical tools to study neurobiology and development. While at  Washington University, she became an active member of The BALSA Group, which ignited her interest in the commercialization of science, specifically in small businesses. When Natalie was with Cofactor earlier in her career, she served as a Project Scientist and developed customized experimental design solutions for both DNA and RNA sequencing and analysis projects.
Most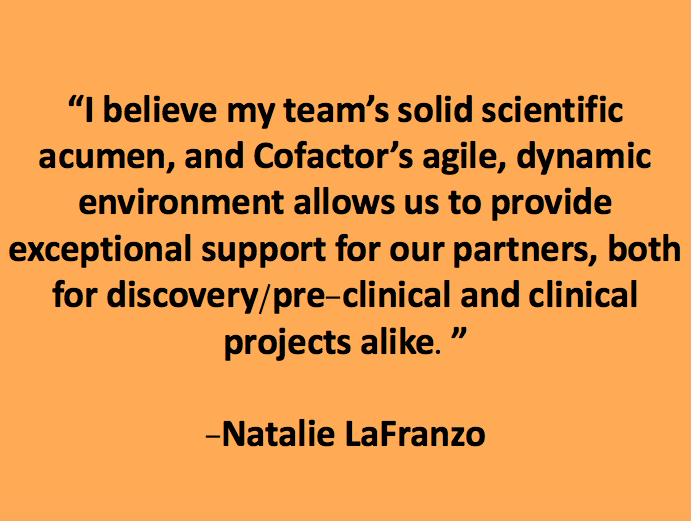 recently as a Product Manager in Horizon's Diagnostic division, Natalie supported the development and marketing of their Next Generation Sequencing products, the launch of new products and product variants, provided guidance on the US regulatory environment, and presented at two FDA workshops on next-generation sequencing.
When Natalie is not introducing genomic products and developing markets, she is the head coach of the Washington University Cheerleading Team. She is also active within the American Chemical Society both on a local level in St. Louis, serving as Chair-Elect, and within the National Younger Chemists Committee, serving as Chair in 2016.