Y Combinator is backing Cofactor Genomics!
The TechCrunch article with the Y Combinator (YC) and Cofactor announcement of the news is here:
https://techcrunch.com/2015/07/31/cofactor-genomics/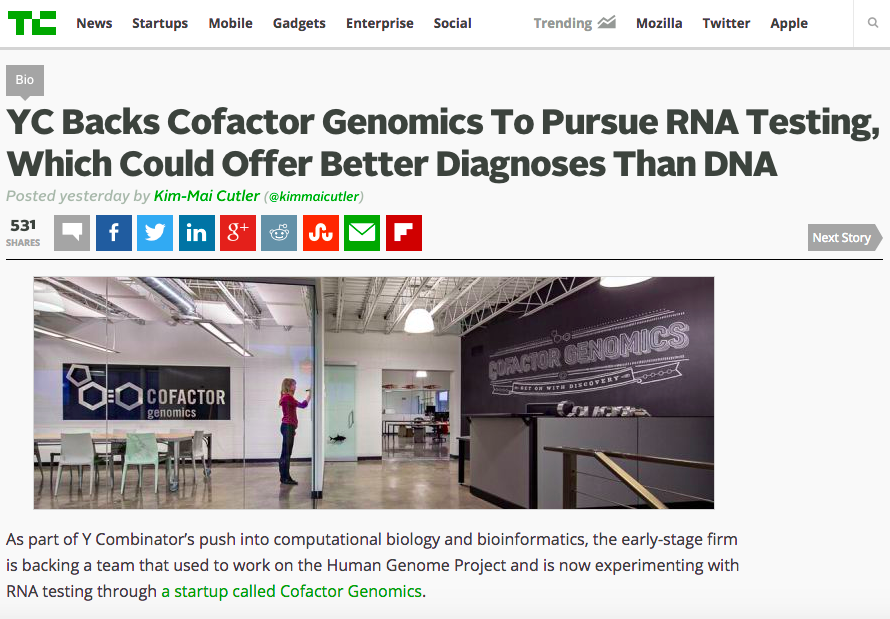 YC is the most exclusive and successful startup funding group in the world with a current acceptance rate of 1% nationally and internationally and whose portfolio of companies has a combined valuation of $30 billion. Cofactor's backing by YC follows recent announcements that YC will back BioTech firms and that YC's funding is moving out of just purely early stage investments.
A great week for Team Cofactor. More news to come.