Whether it's over email, on the phone, via video-chat, or on a web-meeting, at Cofactor we pride ourselves on being accessible to our customers. We thoroughly enjoy learning about the exciting science our clients and potential clients are doing. We get a kick out of "geeking out" and sharing our knowledge and expertise in next-gen sequencing and analysis, with the hope of providing inspiration for potential ways the technology may be used across multiple fields and disciplines.
Last month we had the chance to do just that. A few of our team members took a trip out to Southern Illinois University in Carbondale, IL to visit with researchers in the Departments of Plant Biology, Microbiology, Plant, Soil Science and Agricultural Systems, Zoology, Environmental Engineering, Biochemistry and Molecular Biology, and Physiology.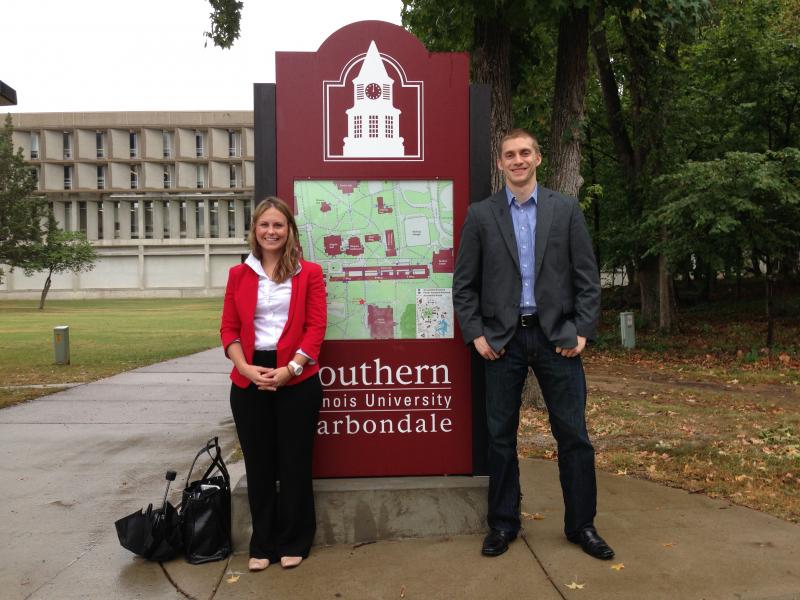 We met with faculty and graduate students from twelve different research labs on campus, each featuring cutting-edge research projects. In the Geisler lab, inspiration and expertise comes from many different disciplines. This approach produces truly innovative work by combining artists and imaging experts, integrating mathematics and computer science into biology, and using traditional "-omics" to study problems in plant and animal science. Students from many different backgrounds are brought together in the Geisler lab, all with a certain set of skills or knowledge that is helping to drive their research forward.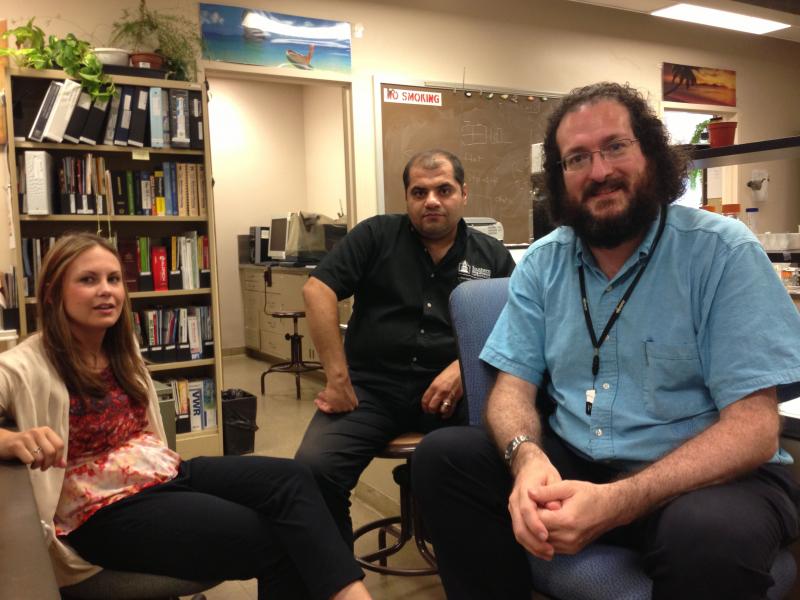 Cofactor Scientists visit with the Geisler lab. Pictured (L-R):
Dr. Natalie La Franzo (Cofactor), Belan Kalil (SIUC), and Dr. Matt Geisler (SIUC)
During our visit, we also presented technical seminars on RNA-seq and SNP/indel detection, along with an RNA-seq workshop for students and faculty. Focused on experimental design and imparting statistical confidence in the results you obtain from next-gen experiments, we shared the insight we've gained from performing thousands of projects. After the presentation, we ate lunch with students who were interested to learn about working in industry, and we each shared our insight into the transition from academia into a company atmosphere.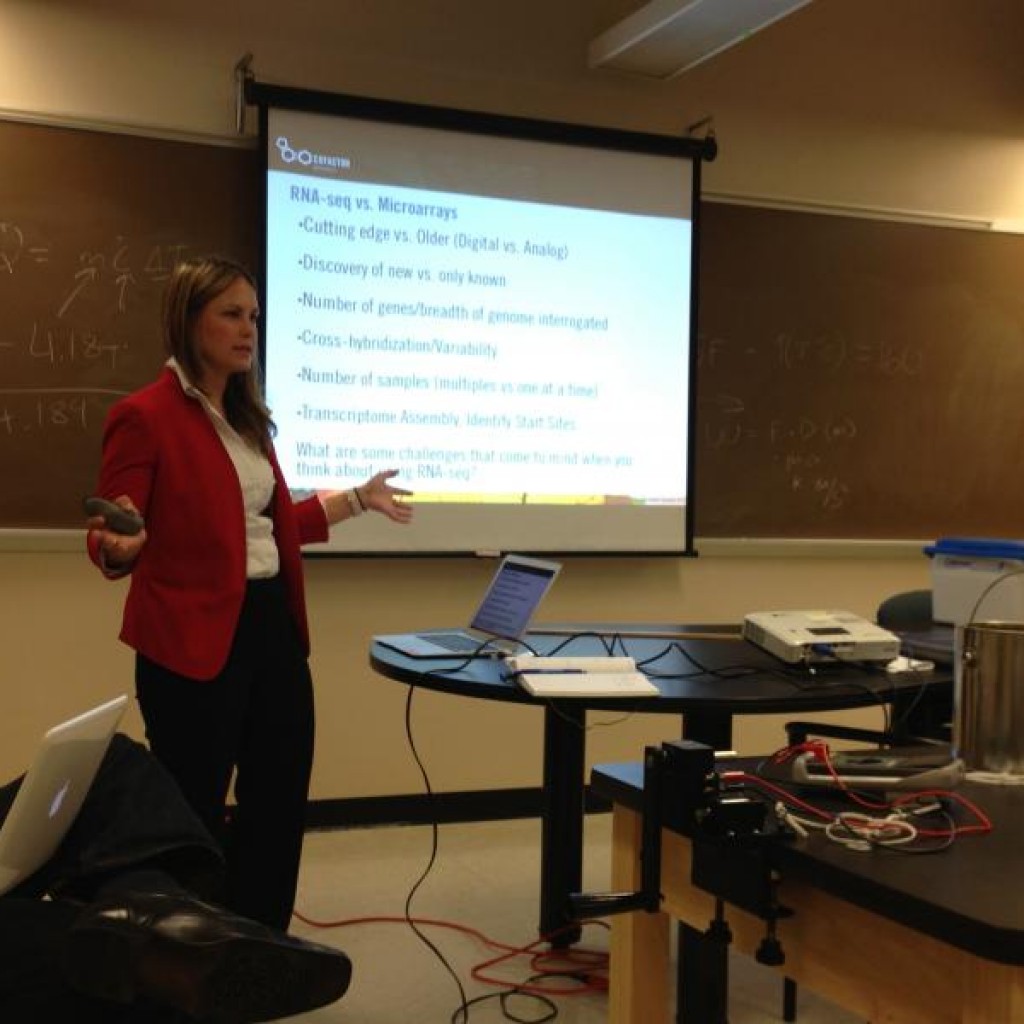 Dr. Natalie LaFranzo presents a workshop on RNA-seq to students and faculty at SIUC 
At heart, our team is a bunch of scientists who enjoy talking about science! And, it was great to learn about the needs and wants of researchers working in variety of fields and disciplines. This interaction with our clients helps direct our R&D efforts at Cofactor and makes us proud of the work that we do. We'd love to schedule a visit at your institution, if you're interested in having members of our team come out, please shoot us an email at [email protected]