Leverage the dynamic nature of RNA,  combined with our expertise in clinical samples.
Cofactor offers access to two clinically-validated assays to improve your clinical decision making abilities.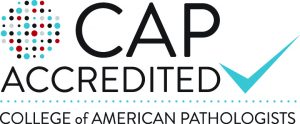 Our ImmunoPrism™ assay quantitatively measures 8 key immune cells in solid tumor samples from as little as two FFPE sections.
RNA-seqDx surveys the entire transcriptome to provide a broad look at a patient's disease state.
Contact us to discuss how we can provide you with the insights you need.
CAP/CLIA-Grade RNA Sequencing Products
Product Name
Catalog Number
Description
Price per Sample
ImmunoPrism™ Clinical Assay
CFGDx-301
Clinically-validated immune characterization for solid tumors
Contact Us
RNA-seqDx

CFGDx-101

CFGDx-102

Fresh-Frozen CAP/CLIA RNA sequencing, 30 million single-end reads

Fresh-Frozen CAP/CLIA RNA sequencing, 60 million single-end reads

$1000

$1500
RNA-seqDx includes delivery of FASTQ files only and does not include comparative expression or other advanced analysis.
Learn more about our offerings.