Predictive Immune Modeling enables Functional Assays in FFPE
New technology is necessary to bridge the gap and advance precision medicine. To address a current challenge in immune-oncology, Cofactor has developed an assay to evaluate exhaustion, activation, memory or unstimulated T Cell states in both cell therapy products and FFPE patient samples.
Utilize this new assay to measure T Cell state without the need for viable cells, laborious functional assays, or massive amounts of tissue. Multidimensional Health Expression Models have made this feasible – with minimal cells or tissues required. This T Cell State Profiling product can help cell therapy researchers characterize their cell therapy products at every stage, or help cancer researchers study the immune response in a solid tumor.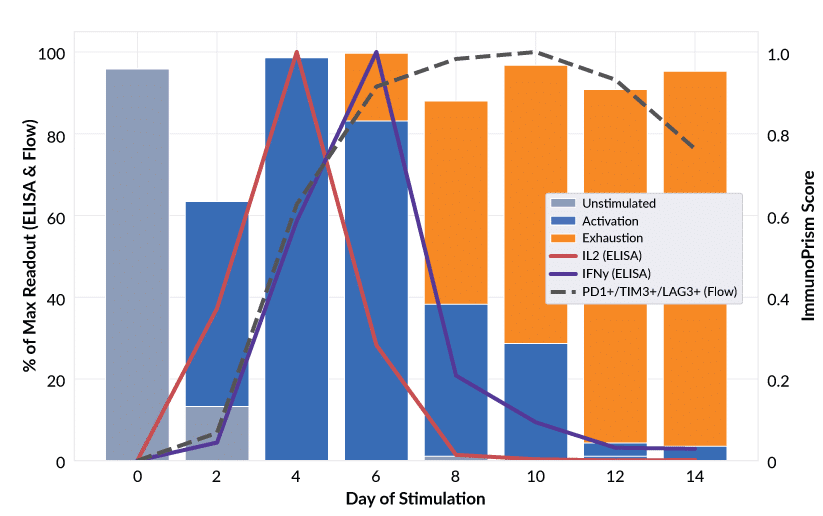 Exhaustion Model Performance
RNA models estimate and capture the change from unstimulated, to peak activation, to full exhaustion.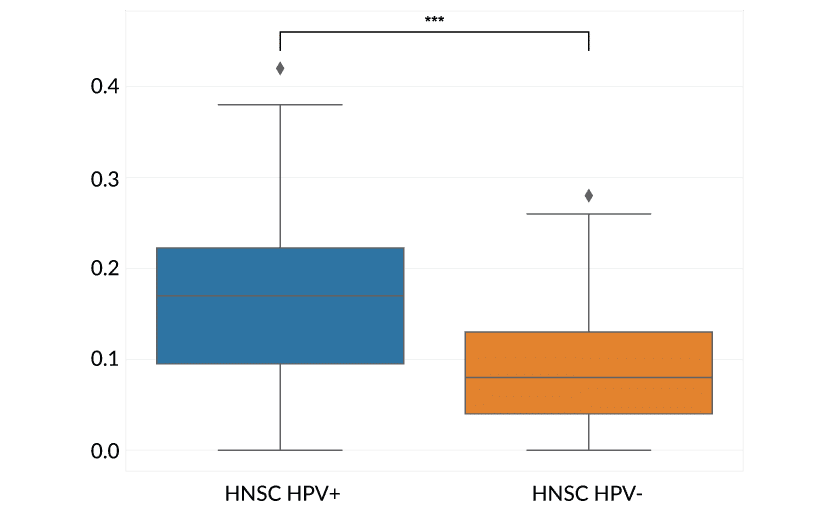 HNSC HPV Status Exhaustion Comparison
Head and Neck Cancer samples that were profiled for exhaustion and compared by HPV status.