Not sure which RNA sequencing approach is right for you?
Our Project Scientist team is happy to walk through the different options for your experiment. We take into consideration sample quality, quantity, and experimental goals to select the approach that will help address your needs.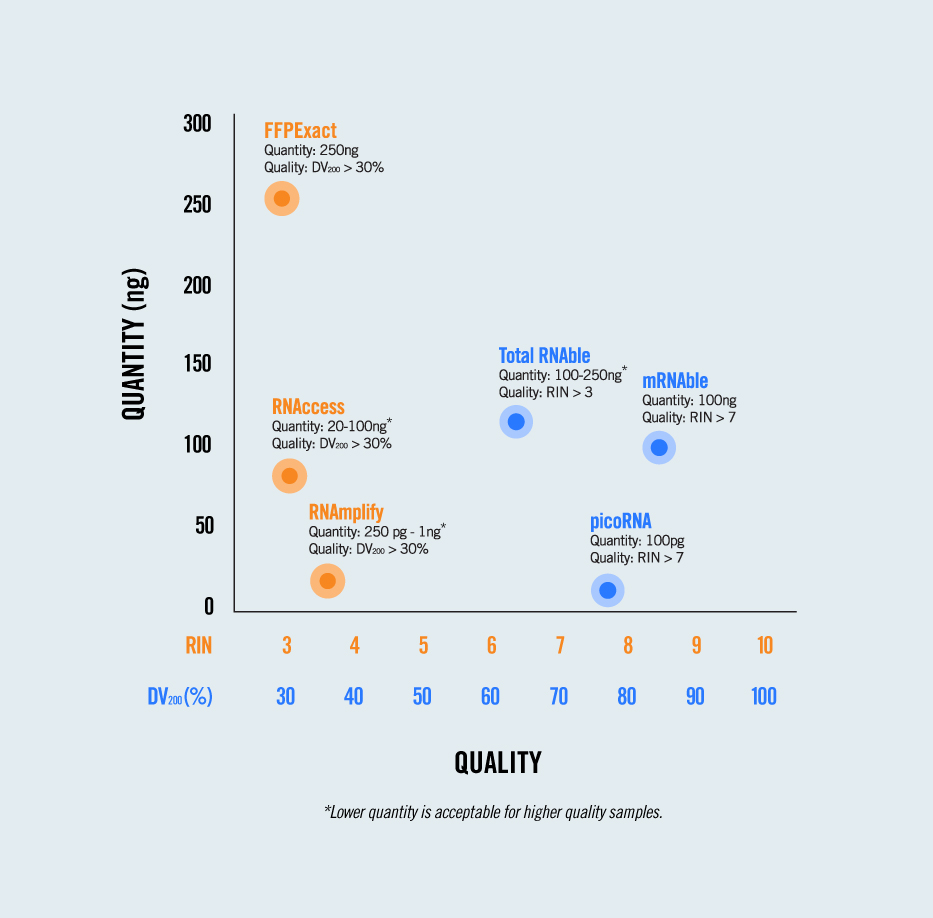 Concerned about performing RNA extraction?  Don't have the time or bandwith to optimize extraction conditions? Contact your Project Scientist and ask them to add RNA extractions to your project.
Standard Sequencing Fully Analyzed in Just Three Weeks
With Cofactor's Production-Grade sequencing, you can access our most popular protocols at the lowest prices and
fastest turnaround times. From total RNA QC to data delivery – you'll see results in three weeks with all of the offerings listed below.
Samples must meet minimum quality and quantity requirements. Total RNAable includes samples from human, mouse, and rat only. Please contact us to discuss other sample types for this Catalog Number. Maximum sample number of 24 for 3 week turnaround. All products listed above are for research use only.  *RNAdvantage requires 4 week turnaround due to additional analysis time required.
Don't see the experimental design you need? We're happy to discuss customized experimental design solutions with you.
Need RNA extraction added to your Project? Let us know!
Looking for our immune profiling assay?
Visit the Cofactor ImmunoPrism page.