WEBINAR DESCRIPTION
Immunotherapies show promise in the treatment of oncology patients with solid tumors, but complex heterogeneity of the tumor microenvironment makes predicting treatment response challenging. The ability to resolve the relative populations of immune cells present in and around the tumor tissue has been limited by traditional techniques such as flow cytometry and immunohistochemistry (IHC), due the large amount of tissue required, lack of accurate cell type markers, and many technical and logistical hurdles. Cofactor has developed the ImmunoPrism Immune Profiling Assay to overcome these challenges. First validated in our centralized laboratory following the requirements of the College of American Pathologists (CAP), the Cofactor ImmunoPrism Kit provides an end-to-end, quantitative, high-throughput immuno-profiling solution. Unlike other molecular approaches, ImmunoPrism is highly sensitive, capable of detecting immune cells present as little as 2% of the specimen, important for critical immune cell types such as M1 and M2 macrophages and Tregs. Ideal for precious clinical samples, the assay requires as few as two sections of formalin-fixed paraffin-embedded (FFPE) solid tumor tissue or as little as 20 ng of total RNA.
Cofactor's Chief Scientific Officer, Jon Armstrong, and Medical Director, Dr. Eric Duncavage, will discuss the design and implementation of our clinical validation study, which provided a framework for our laboratory to implement quantitative immune profiling of solid tumors as a laboratory-developed test (LDT). Cofactor's ImmunoPrism™ Assay is offered both for Research Use Only (not to be used as a diagnostic assay) and as a CAP-validated assay. Please contact [email protected] to discuss which option is right for your application.
Learning Objectives:
Discuss why immune profiling is a powerful tool for understanding and treating disease
Learn about RNA-based immune cell models and their advantages over other methods
Dive into the validation study design and results for clinical validation of the ImmunoPrism assay under CAP standards
Speakers: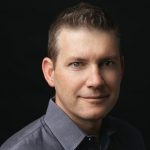 Jon Armstrong, Chief Scientific Officer at Cofactor Genomics
Jon Armstrong has over 15 years of experience in assay and technology development, and more recently in the application of next generation sequencing technologies to diagnostics and assay development. Jon's career began at the Washington University Genome Center in the Technology Development Group, where he was instrumental in in the development of assays related to the characterization of bacterial pools for the Human Microbiome Project, sequence typing of methicillin resistant Staphylococcusaureus, and Acute Promyelocytic Leukemia (AML). In 2009, Jon co-founded Cofactor Genomics where he serves as Chief Scientific Officer and has supervised the development of several RNA-based LDTs.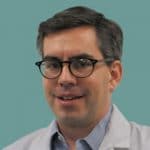 Eric Duncavage, MD, Director of Hematopathology, Washington University in St. Louis and Medical Director at Cofactor Genomics
Dr. Duncavage is the director of hematopathology at Washington University in St. Louis. He is board-certified in anatomic pathology, clinical pathology, molecular pathology, and hematopathology and is active in both clinical service and translational research. Dr. Duncavage along with others in the department of Pathology and Immunology was instrumental in establishing the first next generation sequencing-based oncology diagnostics laboratory at an academic medical center in 2011. He has authored numerous manuscripts detailing clinical sequencing methods and is a world-recognized leader in field of sequencing-based diagnostics. In addition Dr. Duncavage serves as the medical director of Cofactor Genomics, a leader in clinical RNA sequencing. Dr. Duncavage's grant-funded research is focused on understanding the clonal evolution and progression of myelodysplastic syndromes including the application of molecular-based measurable residual disease (MRD) monitoring to determine treatment response.