Expediting Diagnostic Development
Cofactor's ImmunoPrism® Biomarker Report is more than just a discovery tool. It's full statistical analysis that provides context into how your biomarker will perform. Looking for high-throughput diagnostic development, with high predictive accuracy? This will help you get there.
ADDITIONAL DETAILS
INDIVIDUAL BIOMARKER ACCURACY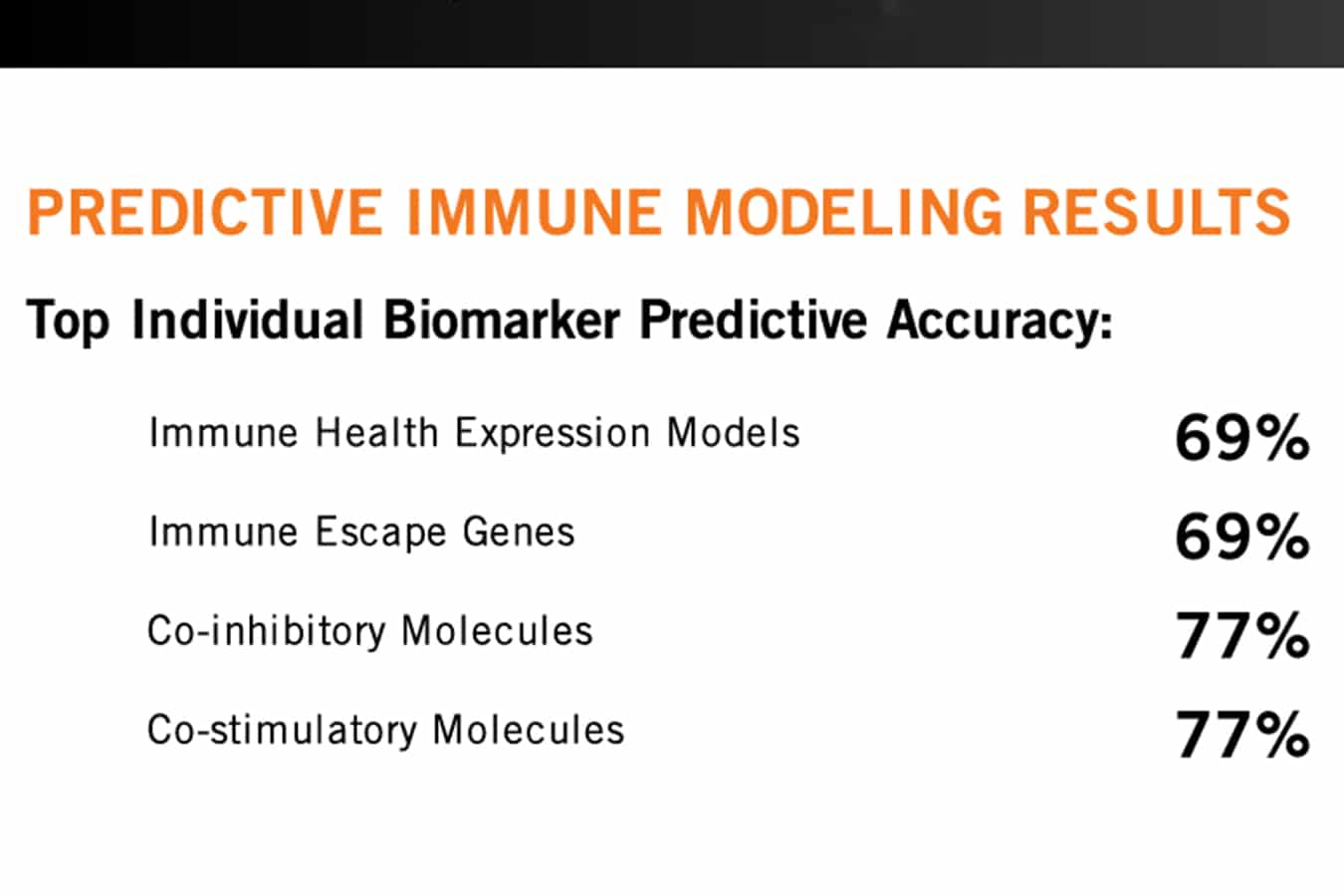 Predictive Accuracy of the top performing individual analytes are reported.
MULTIDIMENSIONAL BIOMARKER ACCURACY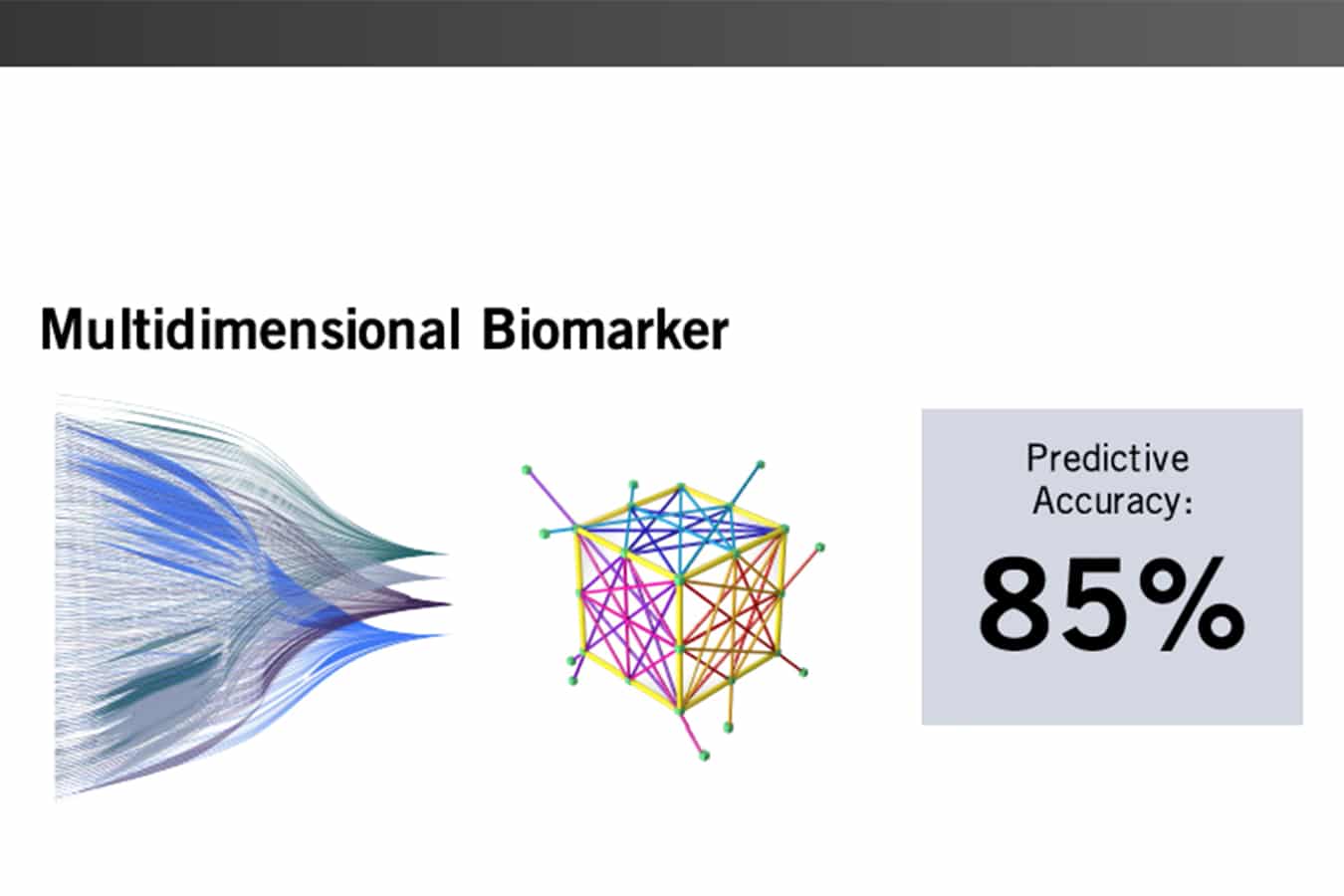 The predictive accuracy of the multidimensional biomarker (optimal combination of all analytes) is reported.
MULTIDIMENSIONAL BIOMARKER ASSESSMENT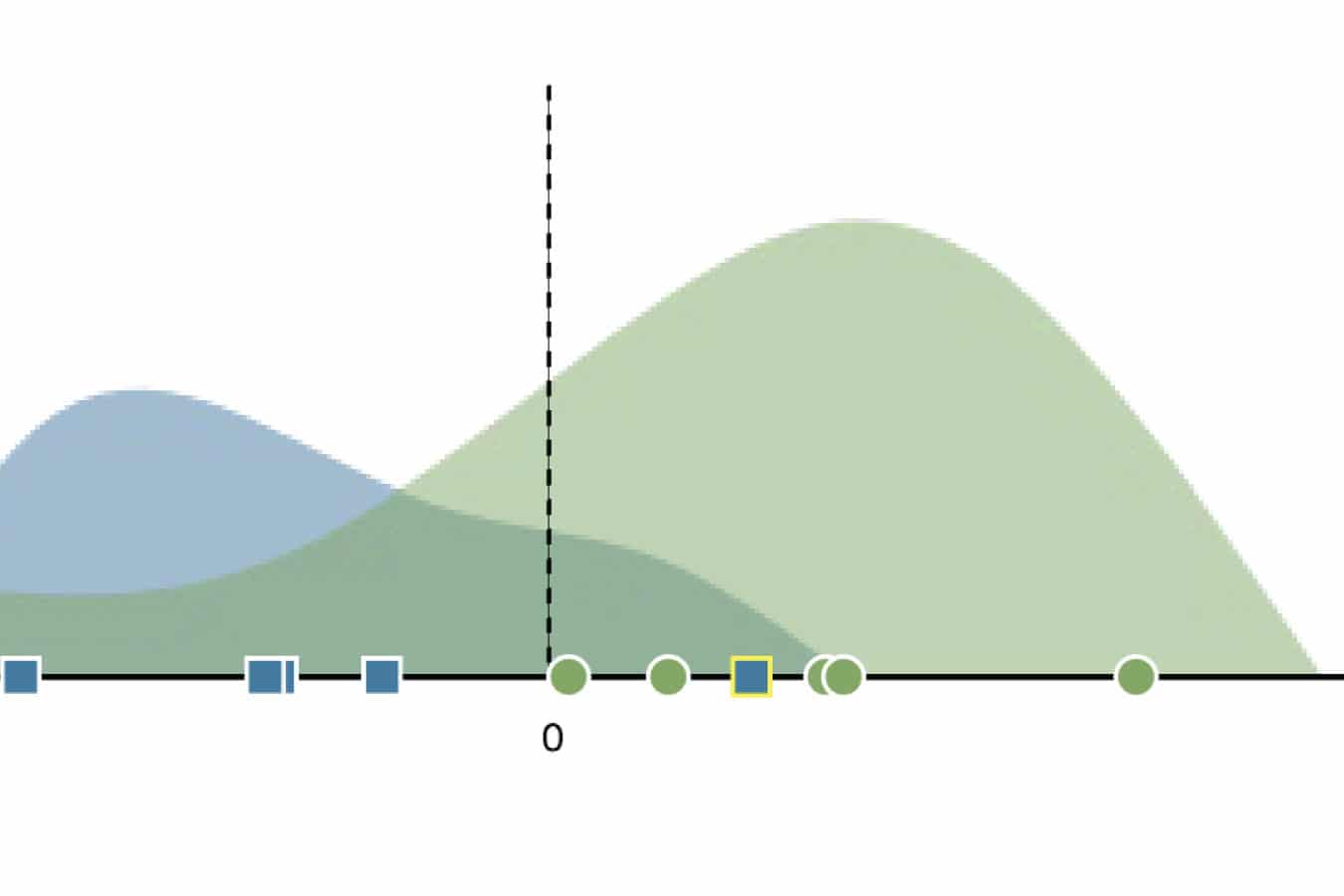 The distribution shows how well individual samples were classified with the multidimensional biomarker; outliers are highlighted in yellow, and listed on page 3 of the report.
RECEIVER OPERATING CHARACTERISTICS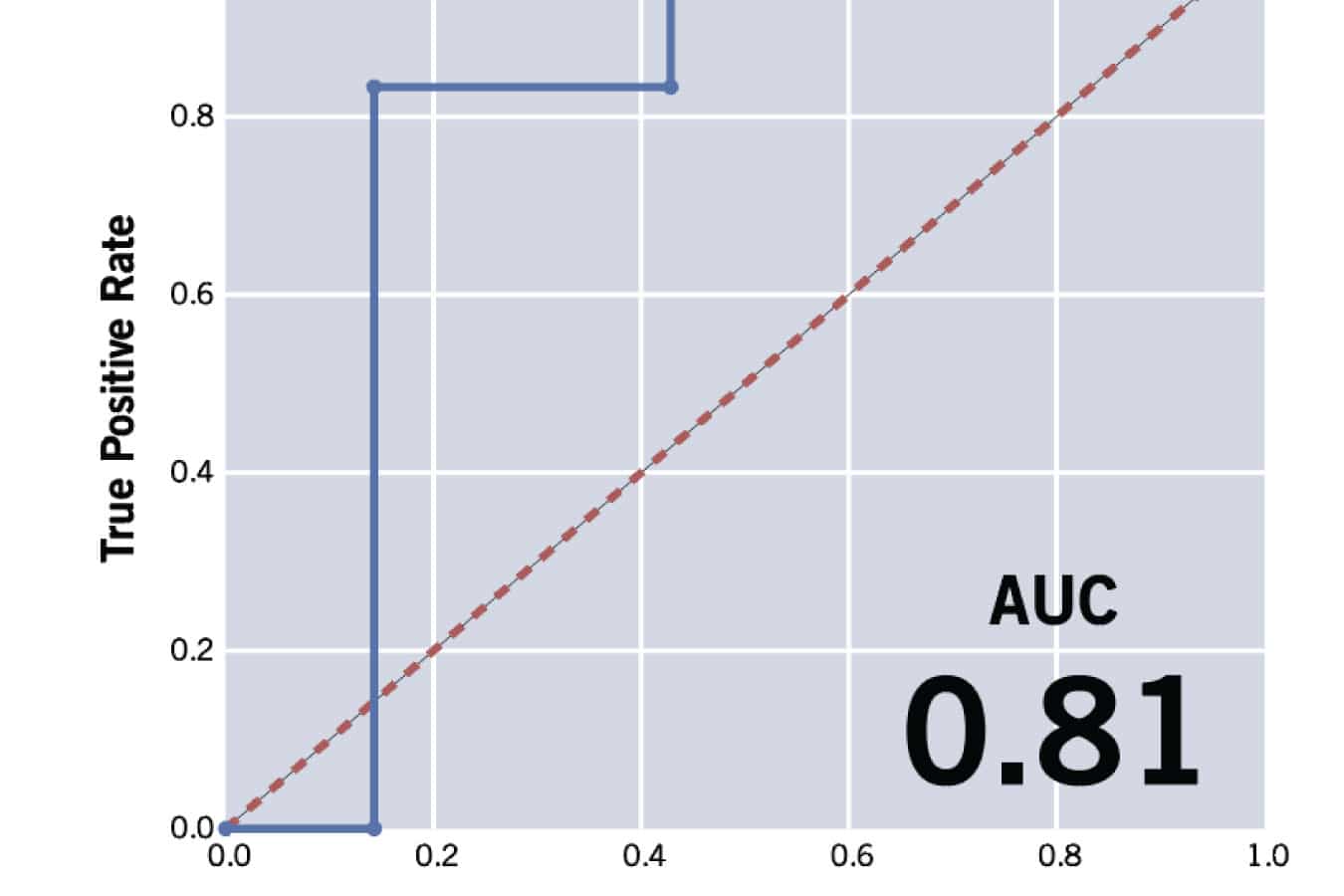 ROC curve and Area Under the Curve (AUC) estimates how good the biomarker is at discriminating between the two groups in the study (eg Responders and Non-Responders, here).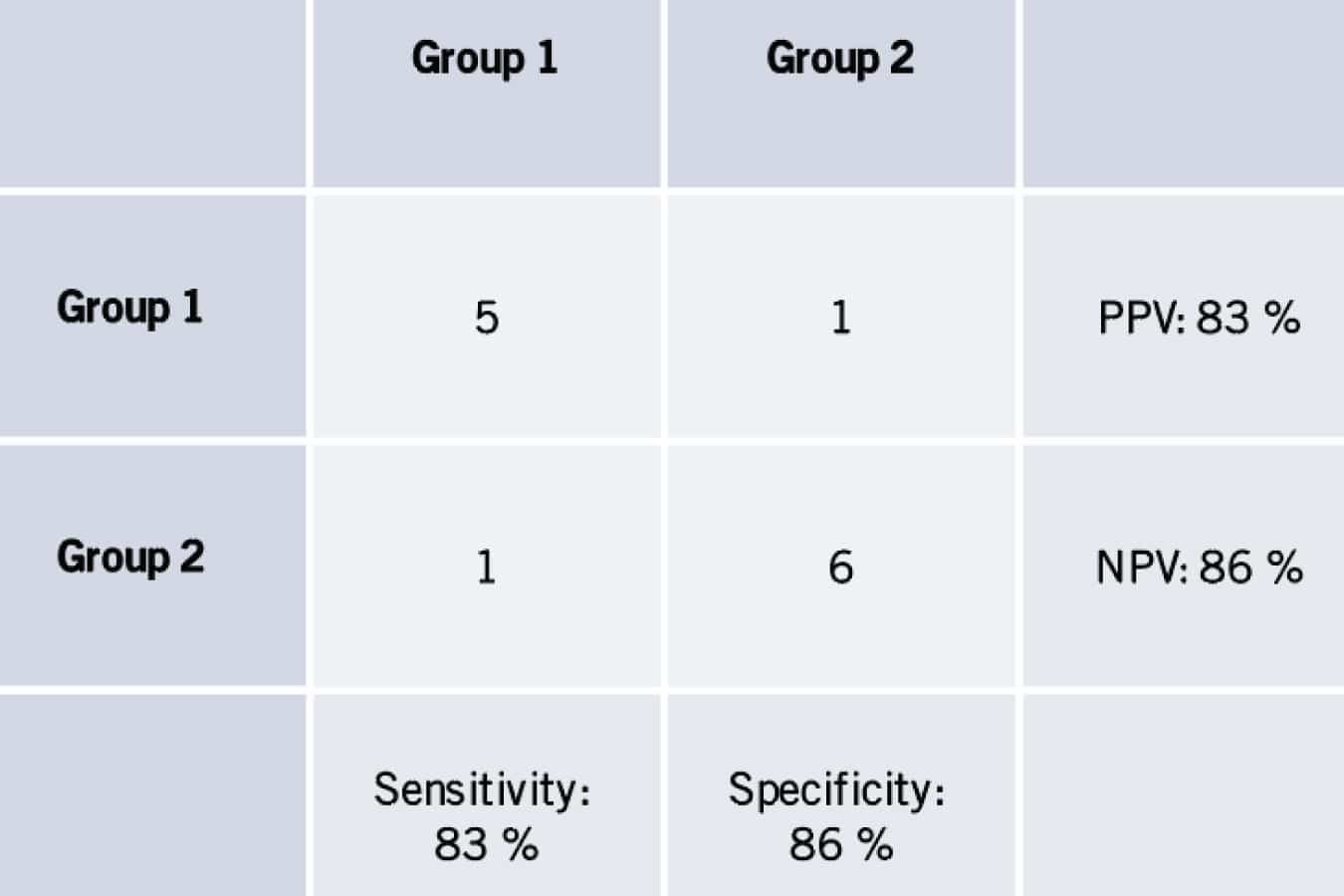 A traditional performance matrix of true and known values generates ppv, npv, sensitivity, and specificity for the multidimensional biomarker.
PAGE 2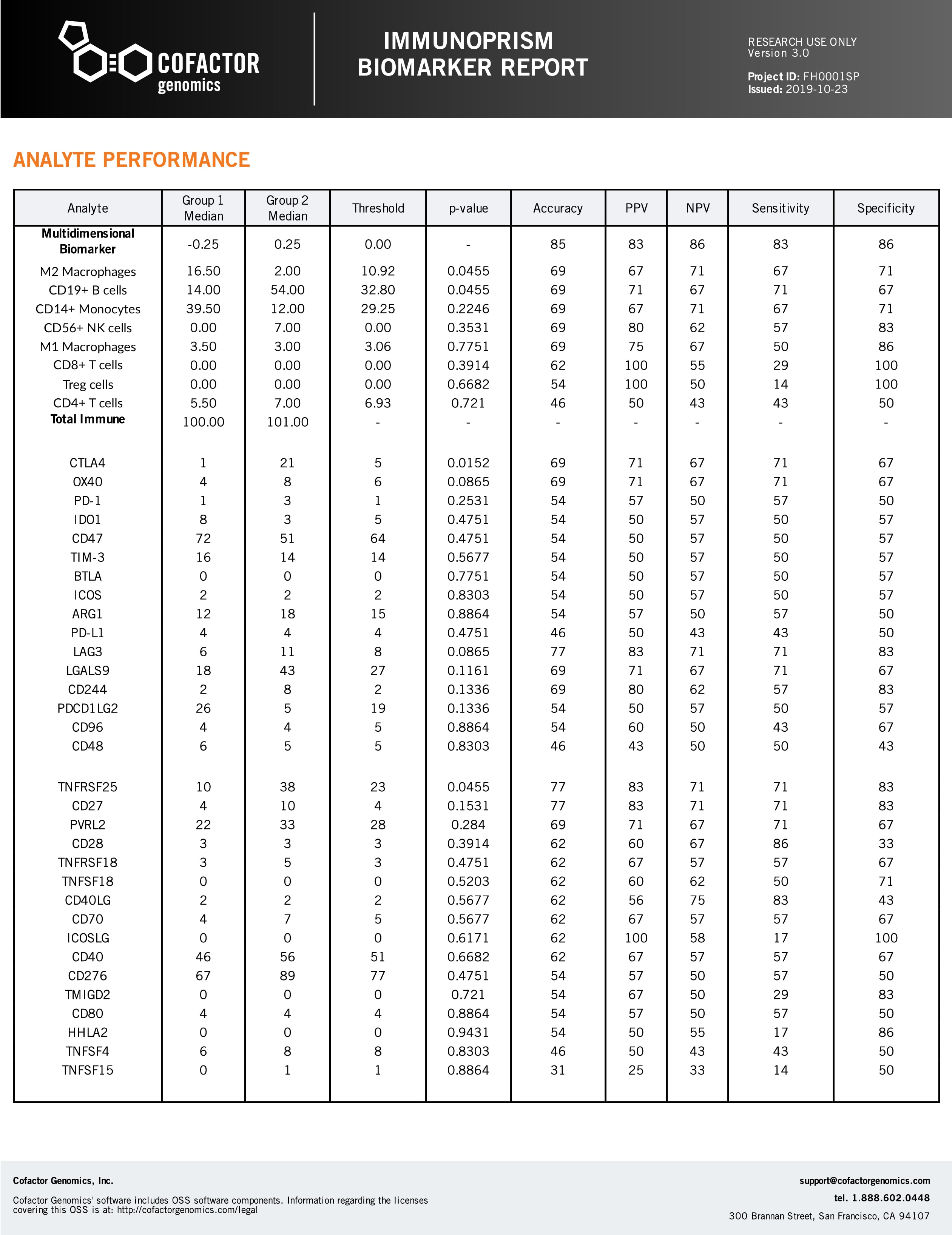 ANALYTE PERFORMANCE
Page 2 lists the performance of all analytes in the assay, including the multidimensional biomarker. This data is also available as a csv download.