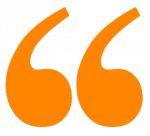 "Paragon's release represents years of technology development and validation work to move molecular profiling of cancer tissues out of the analog approaches that persist today, and into the digital world." said Dr. Jarret Glasscock, Chief Executive Officer of Cofactor Genomics.
"The cancer immune cycle is complex, necessitating sensitive and robust RNA-based technologies to inform treatment decisions. Technologies like Cofactor Paragon will facilitate current drug development and fuel the future of precision medicine"
Cancer's Immune Cycle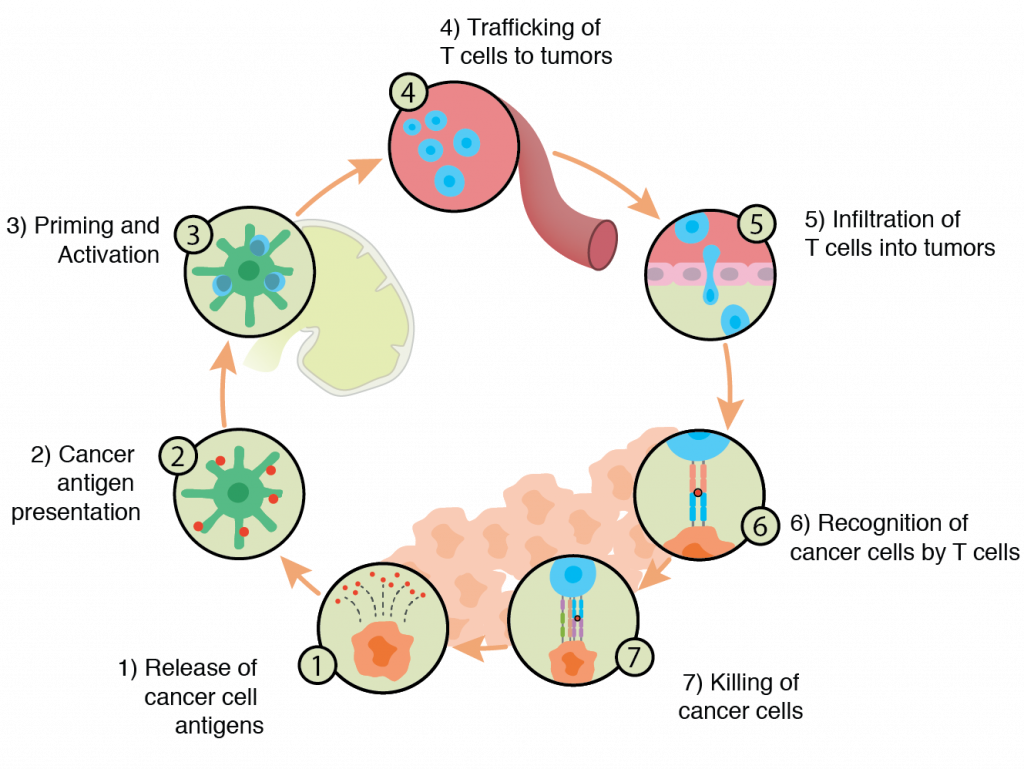 Cofactor's Paragon assay reports on the most impactful immune modulatory molecules demonstrated to have implications in drug discovery, biomarker development, and immunotherapy efficacy monitoring. 
immune cell + gene expression

solid tumor microenvironment profiling
Version: 1.1
reports on 8 major cell types + expression of 10 key immune checkpoint molecules

with multidimensional biomarker analysis included
Cofactor Genomics introduces Paragon, an RNA-based immune profiling assay which enables a unique look into an oncology patient's immune profile – far beyond traditional "hot" or "cold" classification.
Clinical archives and samples such as FFPE, FNAs, CNBs, and LCM solid tumors have previously been difficult to characterize.  Paragon accommodates these valuable and degraded materials with very low inputs and provides extensive immune characterization beyond current technologies – including differentiating cells such as M1 and M2 macrophages and Tregs – with high confidence. Find new biomarkers or improve patient selection as you transition from translational to clinical research applications.
Submit your samples to Cofactor and we'll deliver a fully-analyzed data set highlighting immune escape genes and immune cell profiles, in one easy-to-interpret report. Don't settle for qualitative, generic characterization from disparate assays such as IHC, flow cytometry, or expression arrays.  Gain novel immune insights quickly and confidently.
Cofactor's Paragon Assay is for Research Use Only and should not be used as a diagnostic assay.
Featured Immune Cells
CD4+ T cells, CD8+ T cells, CD19+ B cells, CD14+ Monocytes, CD56+ NK cells, M1 Macrophages, M2 Macrophages, Treg cells
Featured Escape Genes
PD-1, PD-L1, CTLA4, OX40, TIM-3, BTLA, ICOS, CD47, IDO1, ARG1
Don't see your gene or immune marker of interest? Let us know.
Translational Immune Profiling Assays
Product Name
Catalog Number
Description
Price per Sample
Paragon Assay
CFGDX-301
Individual immune report including gene expression for 8 cell types and 10 immune inhibitory molecules plus multidimensional biomarker report for sample cohorts

Contact Us

 Contact

[email protected]

to learn more. 
The Paragon immuno-assay was developed and characterized by Cofactor Genomics in San Francisco, CA. Paragon is for Research Use Only and not for use in diagnostics procedures. The results of the included report are generated by a specific Paragon Version and are subject to change in future releases. Gene expression levels of escape genes are calculated for the sample in comparison to mean expression across various cancers. Immune profiling in Paragon has been shown to significantly correlate with flow cytometry measurements for PBMC samples across 5 different immune cell types. In addition, Paragon immune profiling has also shown to be consistent across fresh-frozen and formalin-fixed samples. Furthermore, Paragon immune profiling has been validated in dissociated tumor cells. For technical support or additional information on assay performance or validation, please contact: [email protected].
---

We value our collaborators and partners who are helping to demonstrate the power of immune profiling.
Seth M. Pollack, MD
---

Are you a translational researcher looking for CAP/CLIA-validated RNA-seq data?

Contact us to ensure you're meeting regulatory guidelines with our RNA-seqDx offering.